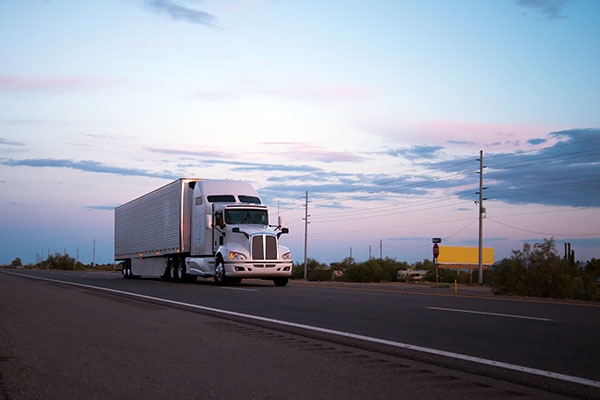 The most difficult part of any supervisor position in trucking is to assess when a new person is ready to drive on the road. Everyone has their own way of deciding, beyond the usual federal standards. Maybe you have an orientation period with some classroom work and driving practice. Some combination like this is the most common way of dictating driver training.
But how do you know for sure that a driver is prepared? Think about when you received your first driver's license. Most of the time, the state only needs you to prove you can perform basic driving practices once. Just once! If you stop at that one stop sign, they assume you will continue to do so at every other stop sign you encounter for the rest of your driving career.
There are companies out there that do the same thing. Once orientation is complete, a driver's skills never get assessed again. If their MVR is clear, no questions get asked. If a veteran driver comes in with a CDL, they may never get tested on their driving skills at all.
You can't afford to run a trucking company this way. The risks involved are too great. No, you don't have time to spend six months training a new driver until they know the best practices. But that doesn't mean there isn't more you can do to better prepare drivers for the road.
Most managers would argue that drivers are ready when they drive safely. Since we know that safety is freedom from risk, which is impossible, the best you can do is make your drivers as safe as they can possibly be. To do this, they need to learn to drive defensively and understand the dangers of the road and how to react to them ahead of time.
A large part of the time, these issues get covered in the classroom and often with safety videos. The videos often have good information, but they put everyone to sleep. The boring video almost always leads to forgetting what the person said, and the safety videos make no impact. Which is why newer safety courses are absolutely necessary.
AvatarFleet has developed safety video courses called The A-Fleet to try and correct this problem and offer a better alternative to the old, grainy safety videos many trucking companies still use. The A-Fleet offers the best of both worlds in that the videos are much more watchable and their focus on defensive driving practices aims to help eliminate poor driving habits and teach maximum alertness behind the wheel of a truck.
There are many positives to using courses like this one. LLLC-focused training is good for any driver because following its simple principles will reduce the likelihood of that driver causing an accident. The videos are also segmented and mobile friendly, so they can be watched basically anytime, anywhere on the driver's time. This tends to work out better than sitting in a classroom staring at a screen for hours.
But most of all, the design of the videos is to be memorable. Some of them are funny, some more serious, but the point is that drivers are much more likely to remember the material because the videos aren't painfully boring. They are designed to engage and entertain to a degree. Because of that, they are much more likely to recall what the videos say, which is what really matters.
You can never know for certain when a driver is ready for the road. The best you can do is prepare them as best as you can and keep your experienced drivers fresh and non-complacent. Video safety courses can provide both of those for you if you find ones that work.
So review your safety courses. Decide if you need a new set of materials that's more engaging or covers more ground. If you do,try one out and see what you think.
Click on the link below to gain access to Founder Mark Gardner's Safety Leadership presentation!