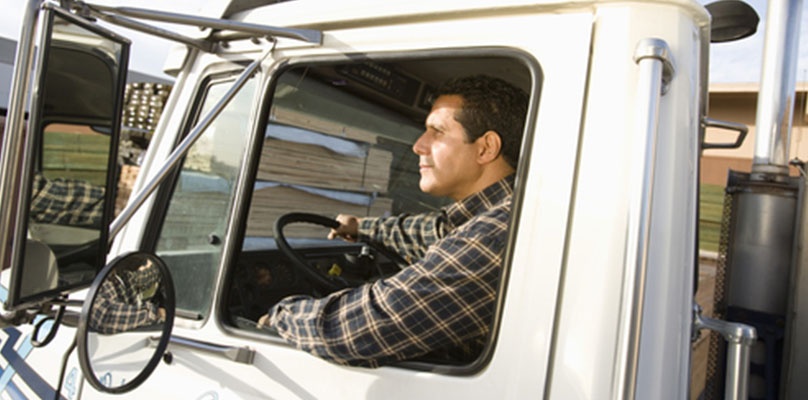 If you truly love your safe drivers, you've invested in building a driver-centric culture. A driver-centric culture put your drivers first in every decision you make at the company. It gives drivers a literal seat at the decision-making table. The result is a highly engaged fleet of drivers who are aligned with the company's mission and highly productive.
Our friend Brian Fielkow wrote an article published in Entrepreneur that provides tactics to overcome employee disengagement. He cites a recent Gallup study stating that disengaged employees outnumber engaged employees by nearly 2:1. Mr. Fielkow is the CEO of Jetco Delivery so he knows that keeping drivers engaged is a challenge due to the lack of face time in the office.
Dispatchers Are Not The Problem
We give dispatchers a lot of heat and blame them as a primary cause of driver turnover based on how they treat, interact with, and manage conflicts with drivers. Like Robin Williams says to Matt Damon in Good Will Hunting, "It's not your fault!". Mr. Fielkow asks a fair question in his article: "If we put the manager in an organization that is designed (intentionally or not) to maintain the status quo, kill creativity, and fear decision-making, why are we surprised when the manager exhibits this behavior, too?"
Dispatchers make hundreds of decisions every hour. Some are routine, some are complex. All impact your drivers. Do your dispatchers have the authority to creatively solve problems or are their options limited? They're in the weeds with more information than anyone to make the proper decision. Encourage creative problem solving to put drivers first. Create bonus plans that reward your dispatchers for driver retention and safety results, not just on-time results and customer satisfaction. You as a leader need to clearly state that driver safety and retention come before the customer and create a bonus structure that aligns their wallets with your words.
Provide Zero or Mediocre Training
Many companies have changed the title of Dispatcher to Driver Manager. This is a more accurate title for the job description. But what type of leadership training do you provide? If you're like most trucking companies, the answer is "zero" or "little training". Mr. Fielkow says that the hiring of managers via promotion will work best if you have a plan in place to develop your employees into effective leaders.
We cannot blame anyone in the dispatch office for driver turnover if we do not set them up for success. Provide them with leadership training. If your budget is tight, buy your dispatch team a copy of Dale Carnegie's How to Win Friends and Influence People. Have them present a one-page game-plan to the team on how they're going to improve driver retention using SMART Goals. Sharing as a team will spread and spark great ideas. Check in as a team every month to report back on the progress of reaching their SMART goals and respectfully hold each other accountable for their driver turnover numbers.
You Can't Manage What You Can't Measure
Every dispatch office should have their driver turnover percentage where everyone can see it. This should be updated weekly with a quick summary of the actions taken that week to improve that number. The weekly update should include every driver that left the company and what could have been done to keep him or her. Own it if it was a hiring mistake but be careful – that's an easy out. Think long and hard if you set clear and realistic expectations, assigned that driver to a dispatcher who's a better personality fit, honored every promise you made, etc. If it truly was a hiring mistake, be clear on where the process broke down to prevent it from happening again. Public declarations are great because everyone knows where the company stands and your drivers appreciate transparency.
We have even more tips on creating a driver-centric culture in our E-Book: 75 Strategies to Help Increase Driver Retention. Click the image below to download!