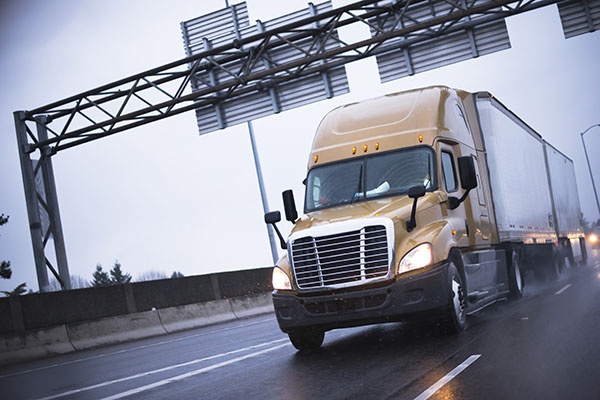 Few things are more critical to driver retention than communication. It is so important that you establish effective communication with your new drivers early that you can then maintain. But what is the best way to go about this?
When Bruce Blaise at KAG asked for ideas on better communication with new drivers, one of his regional general managers, Chris Childs, submitted a design he uses to ensure that no new driver will be overlooked. He designed a spreadsheet that includes each driver and how long they have been with the company. It essentially creates a schedule for when to speak to drivers and what to check in about depending on where they are in settling into their new job.
This is the basic outline of how it works:
Week One
Make sure they get the basics. That the proper paperwork is underway and they have their CDL, medical exam, etc.
How are things going so far? What questions do you have?
Week Two
Make sure they have met who they need to meet. Anyone they will work with or report to in management, dispatch, and other drivers. Maybe even a customer or two.
Do you know where to turn to with questions? Is all of your paperwork done and clear to you? Have the expectations and responsibilities been outlined basically?
Have you been shown a few things, like how to fuel the truck at the yard?
Week Three
Make sure they are "in" all the way. Orientation by now is either finished or in process. Go over any areas of concern or struggle with the driver.
Is the job what you were expecting? How is/was your experience in Orientation?
Week Four
Make sure they are truly ready for the road. That they are comfortable as well as prepared, not just a passing grade on a preliminary test.
When do you and your trainer feel you will be ready to be sent out to drive alone?
Is there anything you feel we need to focus on prior to your release?
Week Five
Make sure things are starting off relatively smoothly. Any issues or problems get reported and gone over thoroughly so that they can be fixed going forward. Maybe a customer kept them waiting for a few hours, which the driver did not expect. Now they can bring you questions based on their experiences.
How did your first night/week go?
Is there anything you feel you need that will help you with your job?
Week Seven
Make sure their job is running as smooth and efficient as it can. Ensure that you are providing proper support so the driver can just go and do their job.
Are you confident in communication with dispatchers?
Are we doing a good job of helping you do your job to the best of your ability, and if not, what can we do better?
Week Ten; Repeat Every 2-3 Weeks
Make sure they are still doing well. Just check in to see how things are going and see if the driver needs anything.
Are we keeping our promises to you? Is this the job you want?
A basic outline like this is an easy way to remember to maintain constant contact with your drivers. This way, issues are easier to address and drivers' concerns and challenges don't fall through the cracks. If you establish a line of communication, the driver grows accustomed to a policy of openness and honesty about the job. Your drivers will feel supported and cared about. If you can do this, driver retention won't be as difficult.
Try this template for your company or get custom suggestions from AvatarFleet to retain more drivers.