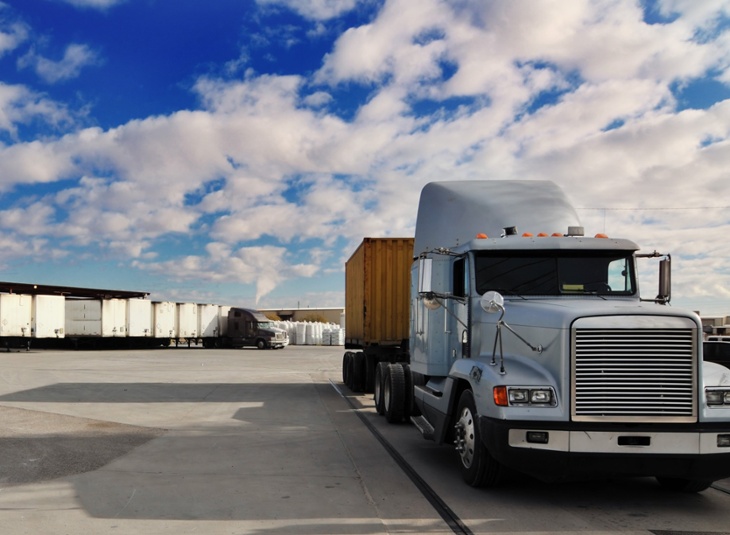 Brian Fielkow presented his seven principles of safety that he has implemented at JetCo Delivery over the last 10 years to achieve a world-class safety culture. At the Indiana Motor Truck Association's Annual Spring Summit, Brian made the business case that if your brand does not equal safety, your customers will not do business with you. Investing in safety improves productivity – there is hard core ROI to invest in safety.

A few years back, JetCo had three accidents in a short time frame. Brian realized they outgrew their safety processes without realizing it. He became a man on a mission to have their safety culture catch up with their growth.

Culture is a set of shared beliefs and values, implemented by people, and ritualized through process. Values are ritualized by constant communication of their definition and applauding specific examples shown in the workplace. It needs to be clear that priorities never trump values. A hot customer load should never trump following distance.
Principle 1: Tear Down Silos
Silos are a way of thinking that isolates departments. Functionally segregated meetings grow silos. Start bringing drivers to the table when you're making key decisions that impacts their work. To go further, JetCo tore down the driver window when they created a new office. Drivers sit face to face with Driver Managers – it's impossible to build a meaningful relationship behind a glass window.
Principle 2: Harness Opinion Leaders
Opinion leaders in your workforce are working for or against your organization so you need to fight to have them on your side. Have your drivers elect a driver committee – the opinion leaders will naturally rise to the top. A driver's council will aid in your mission to tear down silos.
Principle 3: Engage Your Front Lines
JetCo started an internal safety marketing campaign: Driver 2 Perfection (D2P). D2P boiled down safety to key behaviors that move the needle. One example is removing a 30 page manual on space management with "follow a vehicle like your family is in that car". JetCo brings safety to the home of drivers with letters to teenage drivers on distracted driving. They also sent box of crayons home for kids and asked them to draw what D2P meant for them. These drawings confirmed the message was getting the entire family because elementary students were able to convey the principles. The images also became the calendar for the year.
Principle 4: Hire for Values and Teach the Technical Component
Start by hiring for the right values, motivation and personality. You send a loud message when you hire just for the bare minimum requirements set by your insurance company. Focus hiring efforts on what you can't change and train for what you can. We all make hiring mistakes even though we invest in background checks, MVR's, PSP's, behavioral assessments, structured interviews and road tests. Admit when you make a mistake and eliminate toxic behavior. Just remember if the root cause to an accident is a lack of proper training, the organization is accountable and it's irresponsible to blame solely the driver.
Principle 5: Safety Accountability
JetCo sets the tone of individual vs. organizational accountability on day one with a one page culture contract. This contract clearly defines expectations that company has of the driver and what the driver expects of the company. JetCo had its employees write their handbook which put ownership on the people who have to carry out the policies. Peers started holding peers accountable because individual ownership of the handbook developed organizational accountability.
Principle 6: Dismiss Severity

There is no minor accident. The Heinrich 300-29-1 Model states that for every 300 Unsafe Behaviors there are 29 Minor Injuries and one Serious Injury or Death. A great tactic to prevent the 300 unsafe behaviors is to get people comfortable to self-report with no fear of retribution. If that driver is comfortable, have them write/speak to other drivers on the situation and what they learned.
Principle 7: A Continuous Obsession
The only acceptable goal in a safety sensitive industry is zero incidents. Vince Lambardi said "perfection is not attainable, but if we chase perfection we can catch excellence." Leaders need to provide a constant reminder that zero is the goal and provide constant behaviorally-based training mechanisms for drivers to constantly master their craft.
Implementation
Prioritize these ideas from easy to implement and high value. Boil it down to simple behaviors that move the needle. Remember to measure what you want to change or you'll never see the needle move.