You need simple solutions to reduce your fleet's cost of loss. One way to do so is to focus on fleet vehicle maintenance and repairs.
Why is Fleet Maintenance Important?
If you've read our blogs before, you know we care deeply about reducing cost of loss. We discuss ways to implement safety training to reduce your cost of accidents and insurance premiums. However, defensive driving and safety training isn't the only way to reduce cost of loss.
Your unexpected breakdowns and maintenance issues are costing you big time. Consider the following costs associated with a vehicle breakdown:
Large repair costs
Towing expenses
Lost time of your employees'
Not only that, but breakdowns on public roads are extremely dangerous. Your employees' risk of accidents and injuries skyrocket when they are outside of their vehicle or even sitting in it on the side of the road.
With all that in mind, a single vehicular breakdown can cost you well over a thousand dollars. The cost can be exponentially higher if it leads to an employee injury.
Preventative maintenance and repairs on your fleet vehicles are key components to running an efficient and profitable business.
Fleet Vehicle Maintenance Strategies
If you don't have a plan in place for maintaining and repairing your fleet vehicles, you run the risk of unexpected breakdowns and damages. These are costly and dangerous to your employees. So, what's the solution?
Here are four key components to keeping up with vehicle maintenance to avoid high costs of loss:
Vehicle pre and post-trip inspections
Fleet vehicle maintenance logs
Assign vehicle repairs, maintenance, and inspections to someone
Defensive driving training to prevent damage
Pre-trip and Post-trip Inspections
If you want to put safe vehicles out on the road, your drivers must be completing pre-trip and post-trip inspections.
These inspections are completed and logged by drivers before and after driving a company vehicle. Pre-trip and post-trip inspections are essential because they catch issues before they become a problem.
Read Blog: Are Your Non-CDL Drivers Following These Steps Before Driving to a Job?
Here are some keys to correctly implementing pre-trip and post-trip inspections at your company:
Drivers should be trained on how to complete these inspections thoroughly and consistently
Drivers should have a Driver Vehicle Inspection Form (DVIR) that they fill out and give to maintenance
Make sure drivers know when to NOT drive a vehicle - certain vehicle maintenance issues are too severe
If you're looking for information on what specifically drivers should be checking during vehicle inspections, check out this article.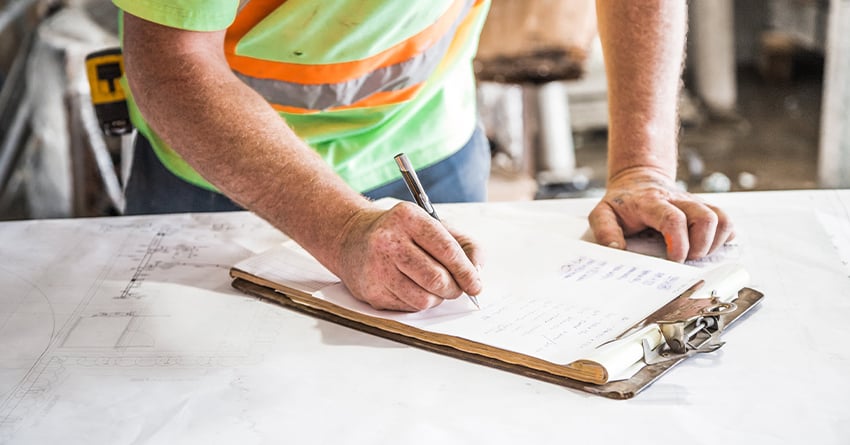 Fleet Vehicle Maintenance Logs
Not all fleet vehicle repairs will cost the same.
According to this article, preventative maintenance can be 30 to 50% cheaper than required maintenance.
Think of it this way: it costs much less to replace tires than it does to replace the entire wheel of the vehicle. When you take the time to do preventative fleet vehicle maintenance, you can reduce your cost of loss.
It's essential you know what preventative maintenance needs done and when to do it.
You should complete fleet vehicle maintenance based on:
Vehicle type
Vehicle mileage
Vehicle condition and operating conditions
Time since last service check
Hours in operation
Frequency of vehicle use
There are fleet maintenance logs and software systems available to help you track all of this.
Assign Fleet Vehicle Maintenance to Someone
When something belongs to everyone, it belongs to no one. In other words, if you don't assign a task to someone on your team, it won't get done.
You need to either hire someone or assign a current employee the following responsibilities:
Tracking fleet vehicle maintenance logs
Ensuring pre-trip and post-trip inspections are completed
Ensuring preventative and necessary maintenance is complete
Researching essential maintenance for each vehicle type
If one person is dedicated to these tasks and help accountable, you can ensure they will be adequately completed.
Defensive Driving Training to Prevent Damage
If you have vehicles, you will have vehicle repairs. However, if you have unsafe drivers, you may have more vehicle repairs than you can handle.
Accidents cost your company money. They raise insurance premiums, result in lost time, potentially lead to workers' comp, and almost always result in damage to the vehicle.
You don't need to accept accidents as a fact of life. There are high-quality safety training programs available to help you reduce accidents. A program like The Fleet Safety Course guarantees a reduction in accidents and cost of loss by 20% or more.
A 20% reduction in accidents means you could save millions of dollars in cost of loss.
Be Proactive With Vehicle Maintenance
Don't leave vehicle maintenance up to chance. If you ignore a problem today, it will cost you twice as much tomorrow.
Have your drivers complete vehicle inspections, use fleet vehicle maintenance logs, assign fleet maintenance to one person, and implement effective safety training.
This four-tiered approach to vehicle maintenance will save you money while protecting your people.