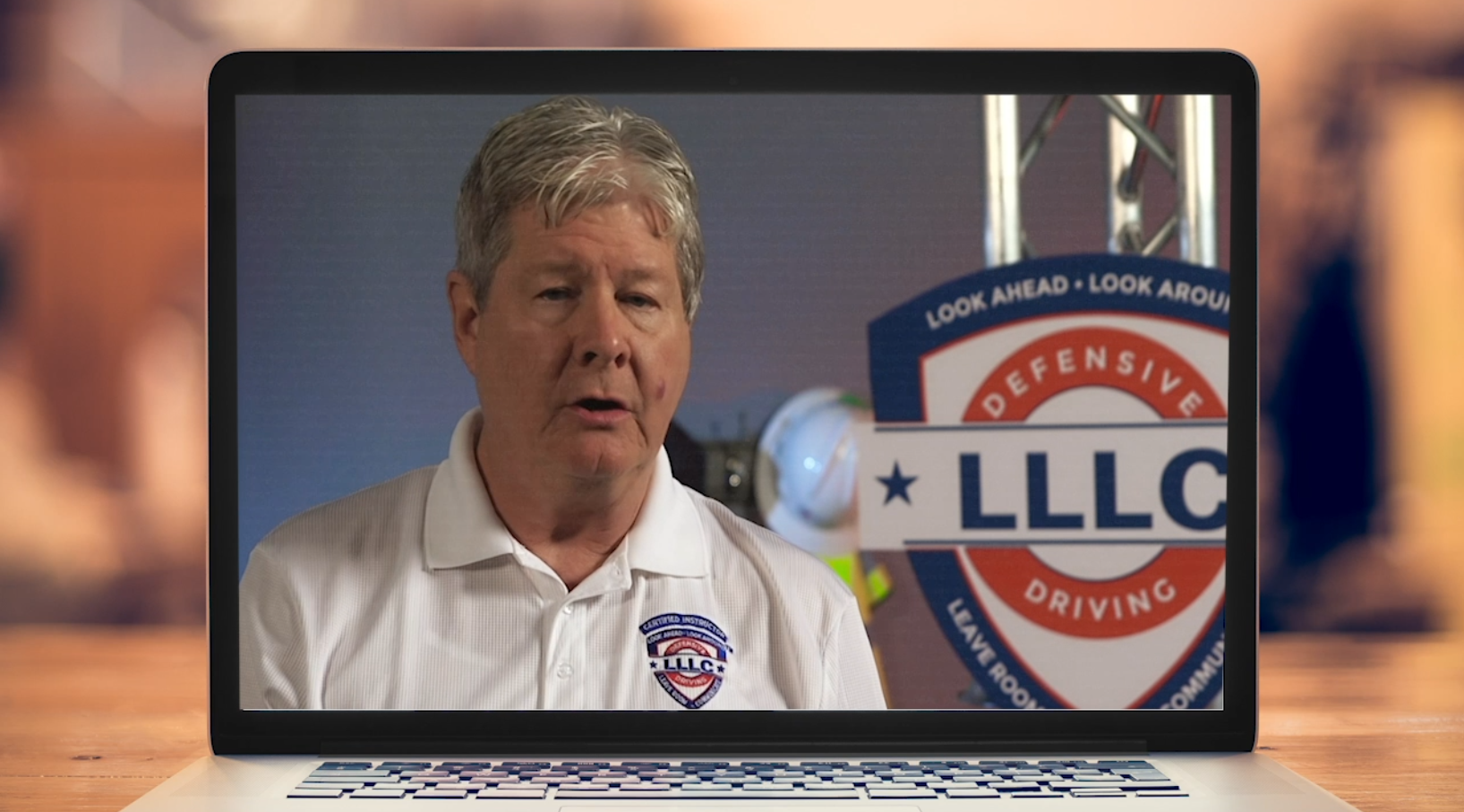 Online defensive driving training used to be watching a video to check the box. The goal was to prove in court that you tried. We always thought it was better to avoid court in the first place.
With the new product offering LLLC Remote, you can now access LLLC Driver and Instructor Certification from anywhere in the world. LLLC Remote is an online defensive driving certification process that allows you to train and certify instructors and drivers via in-vehicle cameras, live-streaming, and virtual coaching sessions. It allows for your defensive driving training to continue even with the challenges and restrictions of today.
What is
LLLC Remote?
LLLC Remote is the latest product in the LLLC Defensive Driving Program. It is an online defensive driving certification process that allows your drivers and instructors to be certified without in-person contact. It uses some of the most advanced technologies available today.
On its own, LLLC Defensive Driving can completely reshape your safety culture. Our program is founded upon The Four Principles to Driving Safely: Look Ahead, Look Around, Leave Room, and Communicate. The principles are quick to memorize and simple to teach. Most importantly, our clients reduce their claims by 30-70% in the first year of proper implementation.

With LLLC Remote, our clients are seeing benefits that in-person cannot provide. Professional athletes watch themselves on film because it's a powerful way to learn and correct your behavior or techniques. LLLC Remote certifies instructors with a 360-degree camera view. These features grant you:
The ability to get your driver and instructors certified in less time
The most effective online defensive driving training
The flexibility to train anyone from anywhere
The ability to continue your safety training even with today's restrictions
How Does
LLLC Remote
Work?
LLLC Remote makes it possible to host the standard LLLC workshop online. Our program follows these simple steps:
Certification candidates complete self-directed lessons online as pre-work for the workshop.
We host an online workshop to eliminate the need to gather your drivers or instructors in one place.
Once participants attend the workshop, they go on to complete behind-the-wheel (BTW) commentary driving while being recorded. Drivers and instructors are able to demonstrate their defensive driving knowledge and skill through LLLC Commentary Driving.
Certified LLLC Master Instructors provide feedback and coaching until your drivers and/or instructors pass the BTW evaluation.
Host Your Training Online
All of our defensive driving lessons are hosted on our Learning Management System (LMS). Our LMS allows you to track progress, run reports, and upload your own training and content. It is mobile-friendly and easy to use. Learn more about our LMS and get 60-day free access by following this link.