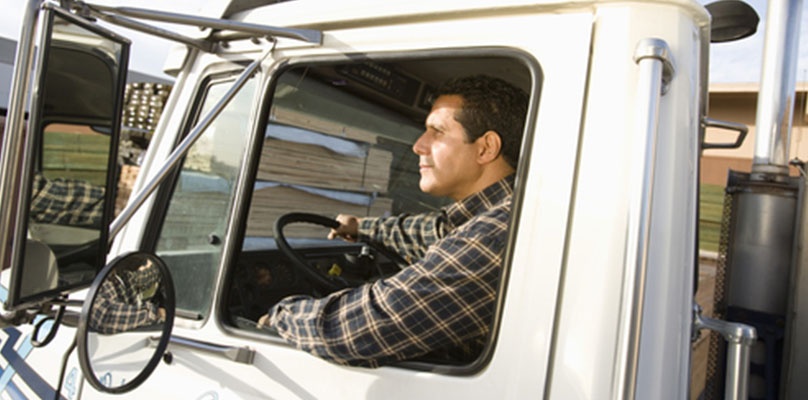 This blog post was updated on February 4, 2021.
If you're like 90% of trucking companies in America, you have more drivers walking out your door than coming in.
How do you fix this driver problem? Wait for the job market to change? See what your competition does? Hope the government passes some laws making it easier to hire drivers? You can't sit around and wish your driver problem away. You need to take action. One small thing you could do today is improve company and interpersonal communication in order to retain more drivers.
Download the eBook: 75 Strategies to Help Increase Driver Retention
Driver Retention Strategies
Every company has more freight than drivers. It's up to individual transportation companies to "put their best foot forward" and manage their driver problem. Those who work hard at it will succeed. Others who grumble, protest and complain will fall by the wayside.
In our experience, there are six best practices that fleet managers can implement to retain more drivers.
1. Establish a driver council
Retaining more drivers means creating a company and work-life that drivers enjoy. Only problem is, you can't create that for your drivers if you don't know what they want. You need to create a driver council. Ask a group of your best, most veteran drivers to come to company meetings and speak on behalf of your driver workforce. Hear what your drivers need straight from them.
2. Speak to all drivers regularly
The better rapport you have with your drivers, the more likely they are to stay with your company. They'll forgive small inconveniences and problems, chalking them up to things that "just happen." They'll like you so they'll stick around knowing they have it good. How do you get to this point?
You need to get to know your drivers, and this takes time. You should know all of your drivers by name and take time to talk to them in group settings and one-on-one. If it's hard to find the time, set it aside on your calendar. Spend 30 minutes every day getting to know your drivers, and you'll see turnover drop.

3. Perform ride-alongs
Good communication comes from a place of understanding. You might not realize how stressful or difficult a driver's job is until you experience it first hand. That's why it's crucial to perform ride-alongs with your drivers. Let them know that these ride-alongs are for you to understand their work day better. They'll see the effort you make, appreciate it, and know you care.
4. Create a consistent driver onboarding experience
How many drivers quit within the first couple weeks, or even days, or working for you? If you create an effective and consistent onboarding experience, you will be able to retain more drivers.
A good onboarding involves acclimating drivers to your culture, showing them why you're a great company to drive for, and setting mutual expectations. An effective onboarding experience cuts down on both voluntary and involuntary turnover.
5. Ensure accountability at all levels for employee engagement
In order to solve your driver problem, you need to put drivers first. They are the engine that moves your company forward. You wouldn't exist without them. That's why you need every single employee to treat your drivers with respect.
It starts with a declaration. Let the entire company know that you expect everyone to look out for the best interest of drivers. This isn't to say that other employees aren't important, but too often drivers are treated much worse than leadership and office staff. From the owner to the guy loading the truck, everyone at your company needs to be treated with kindness.
6. Educate and train your frontline leaders
Most of the time, your frontline leaders were probably drivers first. They excelled in that role so they "climbed the ladder." This is great for your company, but just because someone succeeds in one role doesn't mean they're ready for another.
You need to set your frontline leaders up to succeed. A product like The Leadership Development Course will train your frontline supervisors and managers on crucial leadership and communication skills for improving driver retention. You'll have a company full of people willing and able to reduce turnover!
How Do You Set Yourself Up For Success?
These are all two-way communication solutions. Two-way solutions mean both parties are invested in the fix. These six practices bring drivers to the decision-making table for strategic planning and provide a consistent process for your managers to see life from the driver's eyes. These practices build empathy on both sides when each person sees the others perspective. Walking a mile in someone else's shoes is a powerful experience when it's routinely baked into your company's monthly cadence.
Trucking is full of mistakes and will always be part of the business. Empathy breaks down sides, or silos, and you start to solve problems as a team – it eliminates "us versus them".
All six solutions require a time investment. If you don't feel that drivers are worth this investment, then you might as well fold your business now while you're still making money. You'll have no drivers to haul freight in five years if you continue to put operations ahead of drivers in your internal hierarchy.