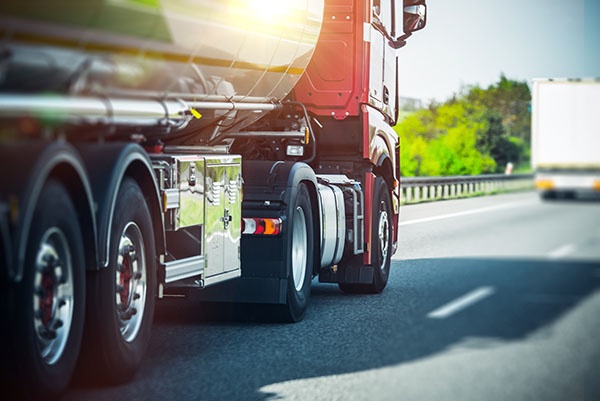 Despite efforts by the government and safety agencies, highway deaths continue to rise, reversing positive trends from past decades. No extra rules or regulations are going to reverse this trend. Instead, it starts with how you approach fleet training.
The Numbers
On February 15, The National Safety Council (NSC) released the 2016 stats via CNN:
An estimated 40,200 people died in motor vehicle crashes in 2016.
It is first time that more than 40,000 people died on U.S. roads since before the Great Recession.
The estimate is a 6 percent increase in deaths from 2015.
Low gas prices and an improving economy result in more miles traveled as a country, and the largest contributor to the increase.
Make Safety Personal
Those stats may be alarming but they don't change your driver's behaviors. A driver hears those stats and moves on. The last bullet point states that an increase in miles driven means there will be more accidents – nothing you can do about because it's just a numbers game!
National Safety Council president Deborah A.P. Hersman told reporters at a news conference that society, the media, and lawmakers have become too complacent. "Many times, people act like there's nothing we can do to prevent these crashes, but at the end of the day they're all preventable," Hersman said. "It's not going to be easy, and it's not going to be popular, but at some point we must have the stomach to do something different."
We would suggest the something different is to make safety personal. Your company has stories – both heroic and tragic – when it comes to driver safety. The tragic stories from one of your drivers hits home and feels like the loss of a family member. We believe it's irresponsible and disrespectful to the driver involved in a tragic event not to share it for a learning moment. Use this personal story to prevent another tragedy from happening. That personal story is more likely to pop into a driver's head when he or she reaches for their phone during traffic than the stats above. The timing and how you share the story is a tough judgement call of respect on your part, as our CEO Mark G. Gardner wrestled with in this post.
Show Drivers What Good Looks Like
Bringing people to tears has merit for shock and awe, but you need to demonstrate good behaviors. A great way to do so at your next safety meeting is to show clips of positive defensive driving behaviors from your dash-cam provider. Show real examples of key behaviors, i.e.:
Leave Room: backing off when a yayhoo four wheeler cuts off a driver.
Railroad Crossings: stop 15-50 feet back from railroad tracks and then look and listen to ensure the tracks are clear.
Intersections: cover the brake before entering the intersection, looking left, right, and left again, and yield the right-of-way to cross traffic.
State the proper behavior, show the clip, and then have the other drivers call out each behavior during the clip.
These are examples of simple behaviors that save lives. A public forum such as a Safety Meeting is the perfect venue to praise your safe drivers and remind drivers of your expectations on these details. Choose the top three loss leaders at your company as subjects for your next Safety Meeting. Shock and awe your drivers with a personal story and then show them what good, safe driving looks like with an interactive discussion.
Keep the momentum going by educating your drivers with behaviorally-based training that engages them. Whoever you use, please stop using the outdated, grainy videos you bought decades ago. We're biased but we think you should check out our version of modern, behaviorally-based, driver " edu-train-ment" - click here to learn more!