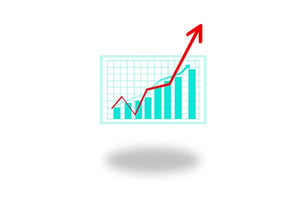 A recent CCJ Article featuring the results from the MarketPulse Survey confirms what we already know: truck driver turnover rates rank as the industry's most pressing issue for 2017.
You'd think most trucking executives would be worried about the economy. After all, we just finished the craziest election of our lifetimes and, for better or for worse, we have a new president - a guy who has promised sweeping changes in virtually every department of the federal government.
But trucking executives are taking all that nonsense in stride. In fact, only three out of one hundred ranked the political climate in Washington as a top concern. That aligns nicely with leading economic minds who routinely teach us that the economy is oblivious to America's chief executive.
Meanwhile, industry leaders are optimistic about the economy and bullish on business growth. More than half of the respondents expect the economy to improve. Freight volumes and rates are both expected to rise. If this were happening in any other industry, people would be doing the happy dance. But against this rosy outlook, the trucking industry still has the ever-growing challenge of driver availability. Notice I said availability, not shortage.
If you've read our blogs and our scholarly white papers you already know how we feel about the so-called driver shortage. There simply isn't one. Grocery stores are full of food. Malls are full of clothes and the local gas station never seems to run out of gas. If we had a true driver shortage, we'd be running out of things on a regular basis.
But even though there isn't a driver shortage, there sure is a driver problem…a huge problem! It's called driver turnover. If you'd like to put a positive spin on it, you can call it driver retention. Either way, it means the same thing, but regardless of how you come at it, it sucks. Plain and simple, most over-the-road operations are suffering from triple digit turnover rates. Like you, we hate empty trucks.
So even with an optimistic economic outlook, a likely increase in freight volumes and almost certain increases in freight rates, most companies are planning to stay about the same size. When you get executives behind closed doors, they'll admit that even that is a lofty goal. Half of carriers will consider 2017 a success if they can swap out old equipment for new even though they will be leaving business on the table with existing customers.
As the year progresses, we will likely see an all-out war for driver's attentions and affections. Some companies are already offering outrageous sign-on bonuses, a cancerous practice that hurts everyone. Sign on bonuses do one thing: promote more driver turnover. As more and more companies join the fray, drivers will come to expect bonuses as part of the pay package. Worse, they'll have to change jobs every six months to get another financial bump. It's crazy.
Here's the bottom line: long term, you can't afford a wage war with the big guys. But you also can't afford to ignore your driver turnover problem. Don't stick your head in the sand. Don't accept that 100 percent driver turnover should be the norm. That's being lazy. Instead, choose to do something new and different. Dig in and find out why your drivers break up with you. You need to identify the top reasons drivers leave before you prioritize what to do. We share our proven process to improve driver retention on the February 16 webinar sponsored by The Ohio Trucking Association, where we show you how to go about identifying issues that cause drivers to leave and how you should make adjustments to them.