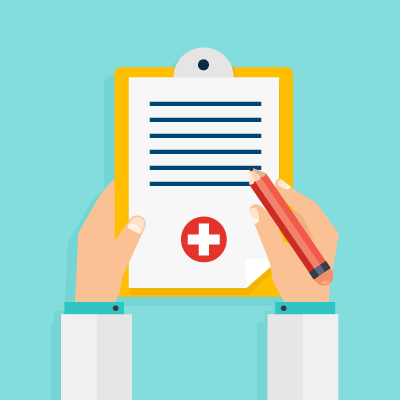 The DOT makes changes to required paperwork as often as the sun shines. The changes may seem arbitrary to drivers or managers busy with a plateful of pressing issues. But, the DOT's latest change regarding medical cards is worth some attention. While it may appear that the change is window dressing, the new med cards do call attention to the DOT's renewed efforts to rein in inconsistency in the medical evaluation of drivers.
The first reason the new med cards are important is universality - every DOT regulated location is required to use the same med certificates after the deadline of April 20, 2016. This is the end of the four-month grace period for switching over. After this date, everyone's med card will look something like this: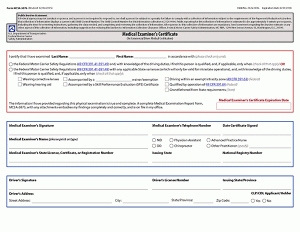 This change will be helpful for drivers switching jobs or locations. Where before the locations or applicability of a driver's old records were uncertain, now that same med card is valid anywhere a driver goes to work. This should be a relief to the manager and driver alike since it will be less of a hassle to ensure that the new driver is DOT compliant.
The new med cards also mark the renewed importance of the medical examiner certification policy. In 2014, the DOT ruled that medical cards moving forward needed to be accompanied by a note signifying the official certification of the medical examiner who carried out the physical.
On the surface, this may seem to be an unnecessary and wasteful addendum, especially since this note contains all of the same information the medical examiner fills out on a driver's card. However, this point is a regulation for a reason. Possession of proof of the medical examiner's certification is extra security against rare but possible health problems that go unnoticed. Should an accident befall a driver that leads back to their health, an investigation would include checking the medical examiner's record and certification. If the medical examiner registration is confirmed, the manager and driver are both covered in such a scenario. Furthermore, the presence of the note demonstrates that the manager maintains awareness that his or her drivers are seen by a legitimate and trustworthy examiner rather than just some random person nearby.
This diligence does not need to be difficult or time-consuming either. In the age of the electronic record, the DOT maintains links for easy access to the National Registry of Certified Medical Examiners.
At this website, anyone may search for an examiner by name or number. The resulting "tag" with all of the registration information may then be saved/downloaded and then printed and attached to all new med cards for drivers.