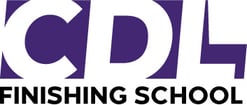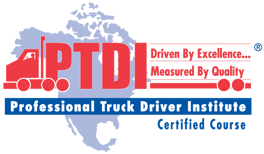 MACEDONIA, OH - AvatarFleet, LLC is excited to announce its strategic partnership with the Professional Truck Driver Institute (PTDI). AvatarFleet is dedicated to solving the driver problem in America, and through this initiative, will help carriers hire more drivers and grow their fleets.
For the past 30 years, PTDI has carefully evaluated the curricula used by thousands of truck driver training schools across America, looking for evidence of best practices and effective outcomes. Only the very best truck driver training schools meet PTDI's high standards and rigid criteria needed to achieve certification.
More recently, PTDI introduced a certification process for professional driver finishing programs. As anyone in the business knows, earning a CDL does not make someone a professional driver. It takes a lot more training and practice. Finishing programs are designed to prepare recent CDL graduates for the rigors of the road. To achieve PTDI Certification, the curricula must ensure driver mastery.
The AvatarFleet Finishing School is the first and only nationally recognized PTDI Certified Curriculum Provider. PTDI Executive Director Tim Blum notes, "Avatar Fleet is leading the way with their training services. Its modern approach to adult learning and use of technology is entertaining, engaging, and delivers on PTDI's comprehensive standards. This is the best solution we've seen for trucking companies who either have a finishing program or need to start one."
The course covers everything from rules and regulations, defensive driving, health and wellness, managing finances, the role of the professional, and much, much more. AvatarFleet founder and author of the course Mark G. Gardner commented "for the first time in history, small to medium-sized carriers will be able to confidently hire newly-licensed drivers and develop them into true professionals."
PTDI and AvatarFleet will work in partnership to promote the finishing school to the industry. This program will expand carriers' applicant base and help them fill more trucks. Simultaneously, it will mitigate company risk and improve operations by producing safer and more proficient drivers. For more information on how your fleet can grow please contact Scott Rea at 330-230-0664, or Tim Blum at 720-575-7445.
---
PTDI is a nonprofit organization established for developing uniform entry-level truck driver training and motor carrier driver finishing standards. Widely known as the gold standard for CMV training, PTDI helps training organizations fully prepare their drivers for the responsibility of operating a heavy vehicle on our roadways. Headquartered in Denver, Colorado, PTDI certified training courses can be found throughout North America.
AvatarFleet solves the driver problem to make the roads safer. We are dedicated to helping you fill your trucks with safe professional drivers. We do so with innovative software and services to help you recruit, hire, train and retain safe, professional drivers.