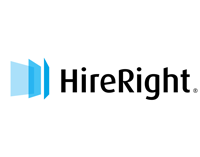 Our friend and partner, HireRight, has some excellent learning content scheduled for next week! Their webinar on April 9 will highlight details of data collected in their annual survey of transportation employment screening practices. Below is their invitation. This represents a great opportunity for you to connect to some advanced data pointing to an evolving use of screening data for transportation managers.
[divider]
How would you rate your background screening program (are you keeping pace with evolving changes)?
Discover the latest trends and challenges transportation organizations are facing with their employment screening programs. Compare your practices with your peers to determine if you are behind the curve or leading the pack to help set new industry standards.
Join HireRight, a leader in employment background checks, drug and alcohol testing and I-9 verifications as they discuss the "Key Findings from the 2014 Transportation Employment Screening Benchmarking Survey" on April 9th. All registrants will receive a complimentary copy of the 2014 Transportation Spotlight Report.