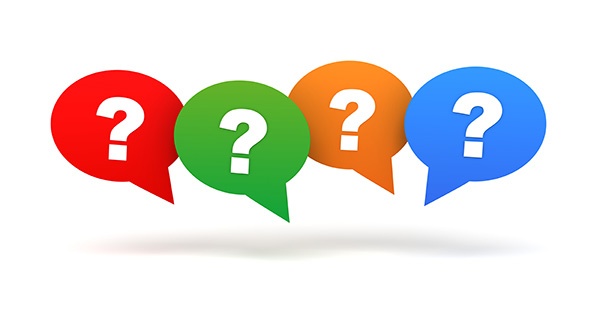 If you experience constant driver turnover, you need to work on your driver brand. Earlier this week, we outlined How to Create a Driver Brand to summarize a webinar we did with our integrated partner, HireRight. We invited our friends Kyle Kistynik from Jetco Delivery  and Marilyn Surber from Melton Truck Lines to provide real life examples of trucking companies who have driver brands that appeal to all drivers. Start your driver brand journey with that post and then come back if you haven't read it yet.
The webinar included a live Question and Answer period that overflowed with questions. Below is part one to those questions centered on social media.
We don't have the budget to put in place costly ideas and processes. What would you say is the best "Free" or low-cost idea you have put in place with great success?
Social platforms can have great success if you have a dedicated person managing those pages. Once you have that person, pick three sites to get started (ask your current drivers what they use). To improve retention, use these sites for daily communication with your drivers. The recruiting benefit is that prospective drivers will come to these sites to evaluate your company. They will see how well you treat your existing drivers. This strategy assumes you treat drivers with respect.
Social media marketing strategies constantly change. Do you know of any 'continued education' materials that are available?
The following four sites have a great mix of free educational material and paid classes/certifications:
Good tools to use:
Canva – simple graphic design software
Buffer – post to multiple social media pages at once
In regards to Facebook as a recruitment tool, how many of the comments tend to be "negative"?
Our marketing team says about 25% are negative. However, Marilyn stated that most of the time her drivers will defend Melton publicly. We've seen the same; this is the best case scenario. If they don't, prospective drivers will respect you for replying in timely and professional manner.
Should companies really focus on millennials in particular?
According to trucks.com, about 20% of truck drivers are under 35. This is why Melton Truck Lines partners with CDL schools and teaches them how to market to younger audiences. CDL schools will not change how they recruit their candidates unless you push them and teach them how to create their own driver brand. If you hire drivers right out of CDL school, pick your schools carefully and be prepared to work with them.
How and where do you advertise to increase the flow of drivers that you target?
The first step is to create your brand statement. Create a unique message that in one sentence tells your target audience why you have the best driving job available. Only then do you select advertising sources that attract your target audience. Mass market sources like TV, radio and billboards are expensive and inefficient. We currently prioritize Pay-Per-Click ad words on Google, Facebook and Indeed, as well as jobs boards like Jobs in Trucks and Craigslist.  Know your audience. Find their pain points and understand how your competition addresses those issues in ads. These will help regardless of the size of your company.
Can too much focus on Millennials deter interest from older drivers?
The simple answer is no, but the opportunity cost is your time. All marketing for drivers is time intensive. If you spend time with the newspaper, that's time you could have spent on social media reaching more people. Ask your current drivers who is on social media and start using those platforms – give your old timers more credit, more are online than you think.
How do you hire Owner Operators and how to appeal to them?
Everything above applies to O/O.  The process of creating a brand statement for O/O is the same as for company drivers.