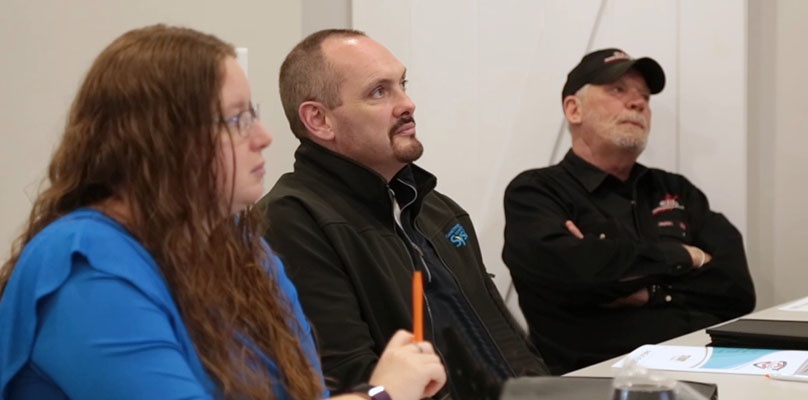 Driving a truck can be a stable lifelong career but the lifestyle has contributed to the driver problem in America today. More than any other element, the demands of being on the road make the job less appealing to anyone, especially to millennials.
The driver problem in America began with deregulation in 1982. Before that there was no driver shortage or driver problem. In fact, the only driver problem in those days was the difficulty in firing an unproductive or belligerent driver. Before deregulation, most trucking companies ran LTL operations and most truck drivers belonged to the Teamsters union. Pay was great. Health, welfare and retirement benefits were even better. And, most drivers were either home every night or every other night. When they were out of town, they stayed in hotels paid for by their employer.
Why Millennials Aren't Interested in Driving
Today, things are very different. Most over the road drivers are out for two or three weeks at a time. Drivers operate on a roll and rest schedule, disrupting circadian rhythm patterns. Today's drivers don't stay in hotels, they sleep in a sleeper berth and shower at a public truck stop. Arguably, the job still pays better than other blue-collar opportunities, but not substantially better.
Today's average truck driver is 55 years old and sadly, his potential lifespan is 64 years.
Millennials have shown very little interest in becoming truck drivers. Why? It's possible that the younger generation is turned off by the challenging lifestyle. But that's not the whole story. Social scientists who study generational differences have identified a key difference between millennials and baby boomers. Baby boomers and several generations before them have traditionally valued long-term stable employment and an opportunity to make more money than their parents. This is not the case with today's younger generation. Millennials are far more interested in landing jobs that provide opportunities to learn and grow. This is the real challenge facing the trucking industry today. How do we create a career path that's attractive to those under 40 years old?
3 Career Path Options
We have a plan. It's more than just recruiting more drivers. And it's more than retaining those you have. It's an industry wide problem, not a company problem and we need to solve it on an industry wide basis. We're developing career paths and related processes to accommodate three types of drivers:
Drivers who want a long-term career out on the road

Drivers who one additional responsibilities and an opportunity to instruct and train others.

Drivers who want to break into management.
Kim Richardson of KRTS explains how AvatarFleet's LLLC Instructor Certification Program paves the way for a promising career path for truck drivers.
Drivers For Life
Driving a truck is a noble profession. It deserves our respect and appreciation. Without truck drivers America stops. The industry needs a more formalized process to recognize professional drivers and show them the respect and appreciation they deserve.
Through LLLC Driver Certification, trucking companies now have a mechanism to engage, develop and recognize their professional drivers. The process includes seven hours of self-directed online learning, one hour classroom workshop and one hour of a Behind-The-Wheel evaluation.
As a best practice, we recommend that our clients recognize advanced, in-service training, coupled with accident free driving experience and reward the drivers at various stages of completion. Ideally, the recognition will include financial rewards, as well as social rewards. Our clients who see the best results today are using a point system to recognize developmental milestones. This public scoreboard is a great tool for public recognition and it creates competition and trash talk among drivers.
Instructor Certification
Not everyone who begins their career in trucking as a truck driver wants to stay a truck driver. And that's good, because there are dozens of opportunities for career growth outside the role of driver. Some drivers may want to become certified instructors.
Professional drivers with one year of accident free experience and interest in becoming an instructor can apply to the LLLC Instructor Certification Process. They must complete defensive driving training, courses on adult learning and coaching and pass a promotional interview before they are eligible for the program. The LLLC certification process includes a classroom workshop followed by a Behind-The-Wheel driving and instructing evaluations. LLLC Certified Instructors are recognized for their accomplishments with special apparel, lapel pins, shoulder patches, certificates and wallet cards. They are entered into a national database and authorized to certify drivers in LLLC Defensive Driving. As a best practice, our clients provide financial incentives to their certified instructors.
Management & Beyond
Not all drivers are satisfied with rising to the rank of Certified Instructor. Some may have their sights set on even higher levels of responsibility. They may want to become a dispatcher, road supervisor, operations manager, safety manager, terminal manager or executive. There are hundreds of tucking executives in America today who began their career as a truck driver. How did they get there? Chances are it was a lot of hard work and a little bit of luck. But it probably wasn't the result of a carefully planned out career path.
Provide these drivers a series of educational courses designed for front-line leaders in the trucking industry. It should be offered to truck drivers who are interested in career development beyond the instructor level. Forward-looking leaders provide their best drivers with an opportunity to complete this course so they have an available pool of talent when the time comes.