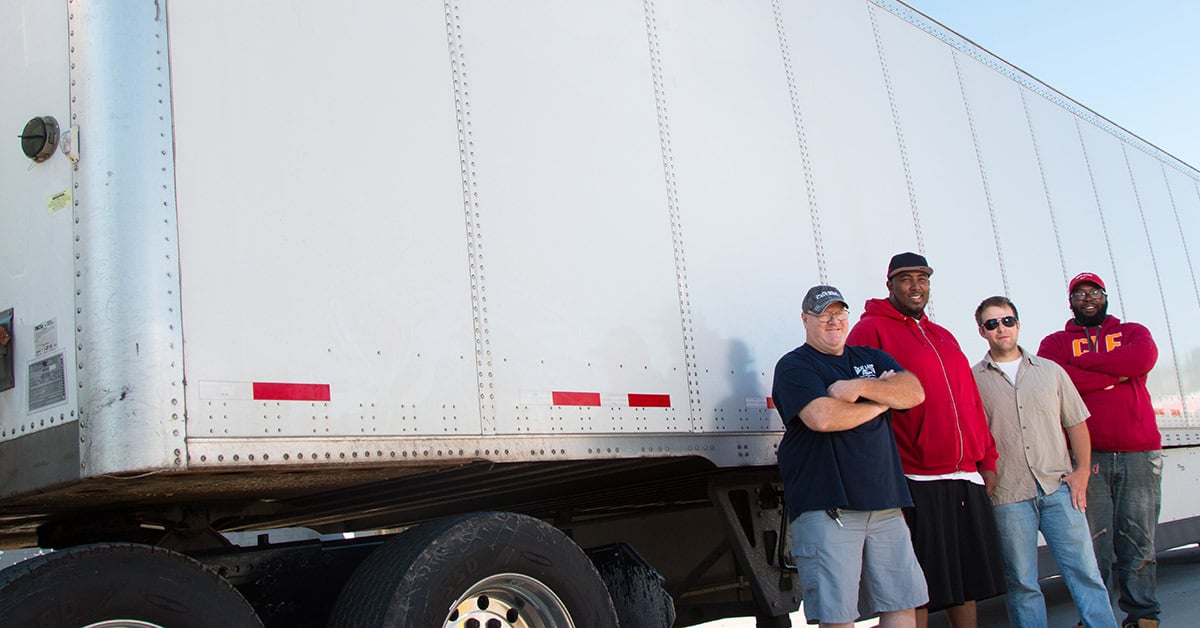 This blog post was updated on February 17, 2021.

With the demand for goods rising every day, trucking companies have been forced to hire more and more drivers.
This is good news for you. The more drivers you need and successfully hire, the more you can grow your company. But how can you make sure you're hiring the best of the best? And how can you make sure you retain the drivers you have when there are so many job opportunities?
Overall, you need to invest in a driver-centric culture and broadcast it to the world.
Here are some ideas that won't cost millions of dollars.
Use Social Media to Show How Drivers Are First
If you don't have one, create a driver channel on Facebook or YouTube. Use these avenues to create driver video "stories" about what it's really like to work for your company.
Most companies will tell you the same nice things about themselves as any other company would. It just becomes noise in the job market. Here's something that drivers will actually listen to: the stories of other drivers.
The best driver stories are one's that drivers post themselves on social media. Organic is always more effective so start an engaging question or contest like:
Post a video stating what's your favorite part of working here
Who saw the craziest thing today? Post and vote
Who has the baddest truck on the lot? Post a picture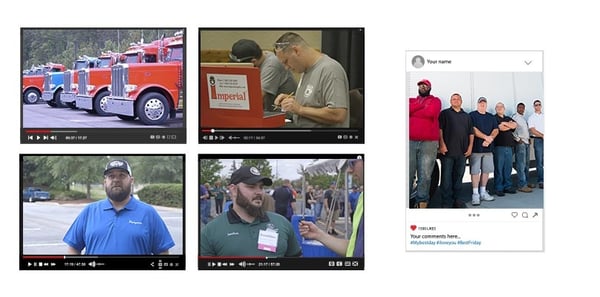 Buy Your Drivers Something Useful
Drivers could use some equipment for the road or when they get back. Buy some thermos, hats, gas cards, pre-trip tools or gift cards for family dinners. It doesn't have to be expensive, but it should be handy. They will remember this and be more likely to stick with you as a result.
"Drivers appreciate a little extra something for all of their hard work and it can go a long way towards reminding them that you care."
Treat Your Drivers With Respect
This one seems obvious, but it's not as common as you think. In fact, you might think your drivers are treated well when in fact you miss the mark again and again.
The fact is, one of the most common reasons drivers quit is because of how they're treated. You need a retention re-invention from top to bottom. Remind every single employee that each employee, drivers included, plays a crucial role in the company success. That's why managers, dispatchers, and executives all need to make sure drivers feel welcome.
A great way to ensure this happens at your company is investing in leadership training for your frontline supervisors. Transportation-specific leadership training can make a huge improvement to your retention numbers.
When You Put Drivers First, They Choose Your Company
These are just some of the many ideas you could use to grow your driver-centric brand. Current drivers will appreciate the proof that you put them first and, soon, prospective drivers will too. You don't need million dollar investments to make an impact. These investments pay for themselves after just one driver stays because of them.