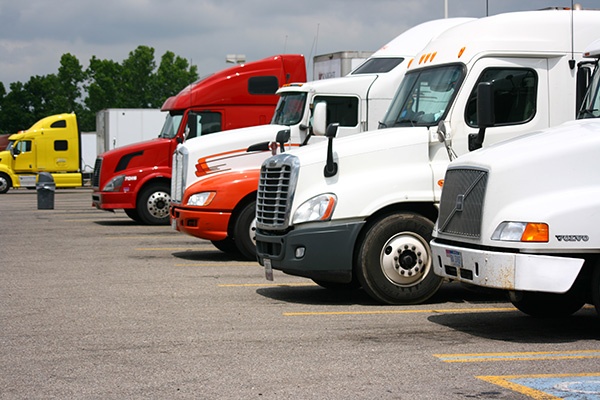 Driving trucks is more than a job. It's a lifestyle. And it's a lifestyle that's not for everyone. Drivers frequently work in the middle of the night. They live for weeks at a time on the road in cramped confines. They maneuver massive trucks in major metropolitan areas and through traffic that most people go out of their way to avoid. It's easy to see why turnover is high for truck drivers.
This environment has raised the importance of recruitment and retention for motor carriers. Firms are looking for anything and everything to leverage so that drivers sign up and stick around. To this end, benefits for truck drivers have become more important then ever.
And not just any benefits. Because all motor carriers are facing the driver shortage, competition for talent is tough. Exceptional benefits could mean the difference between a fleet of drivers that stick around — and a fleet that drives away, looking for better benefits.
Here are four reasons why exceptional benefits support truck driver retention:
1.) Truck drivers want to feel like family.
What does the word "family" mean to you? The words security, loyalty, and love probably come to mind. Exceptional benefits go a long way toward building a company culture in which employees feel secure, loyal, and, yes, maybe even loved — or, in less warm-fuzzy terms (if you're the stoic type), valued and respected!
Benefits, especially health care benefits, cover a lot of what happens outside work — illness, vacation, pensions, etc. When a motor carrier shows that they care about the whole person — not just the truck driver who gets cargo from here to there — that makes a driver feel like he's family. Loyalty is an above-and-beyond emotion, and exceptional benefits can help a trucking firm earn that loyalty from its drivers.
2.) Truck drivers want to provide for their own families.
Employees who stick with truck driving, despite the challenges of the lifestyle, obviously value commitment and are made of pretty tough stuff. They do it because they love it, not because it's easy. If they're obviously this passionate about their work, imagine how they must feel about their family back home!
Exceptional benefits help truck drivers take care of their families even when they're thousands of miles away. Drivers think about safety every day, over every mile, and exceptional benefits help keep their families safe. Employers can leverage the peace of mind guaranteed by great benefits toward better retention rates. Everyone wins — motor carriers get truck drivers who value commitment and safety, and truck drivers get security for the people who matter most.
3.) Truck drivers talk to each other about the company — what rocks and what doesn't.
When you get a group of employees together, no matter the industry, they talk about the No. 1 thing they have in common: their employer. Consensus among employees that the employer is not great to work for is just about the last thing an employer wants. This sort of culture works entirely against retention because there's justification for quitting.
Motor carriers can shift employees' conversation toward a positive light — with exceptional benefits. Great benefits for truck drivers eventually will produce personal testimonials about compassionate and affordable medical care and growing retirement accounts. The culture will improve, and employees will find fewer reasons to leave. What's more, when truck drivers talk to others outside their company, they'll have great things to say about their employer's benefits. And we all know the power of word of mouth in recruiting.
4.) Truck drivers want to know they're a valued member of your team.
Drivers want to know that they're a key player on your team — and exceptional benefits for truck drivers send the message loud and clear that you appreciate them and their contribution to the company.
If you offer certain benefits to folks in the home office (i.e., non-truck drivers) such as health insurance, paid vacations, sick days, retirement programs, and other perks, it's vitally important that you provide benefits of greater or equal value to your drivers. This heads off resentment toward their non-driving colleagues and makes the organization feel more fair.
Conscientious, careful, safety-minded drivers care about benefits, and these are the people trucking firms want as employ. Exceptional benefits will help improve culture, which is a huge factor in retention. Good drivers value commitment and loyalty, and they want the same from an employer. Exceptional benefits can show drivers they're wanted for the proverbial long haul — and they'll be more likely to stick around for it.