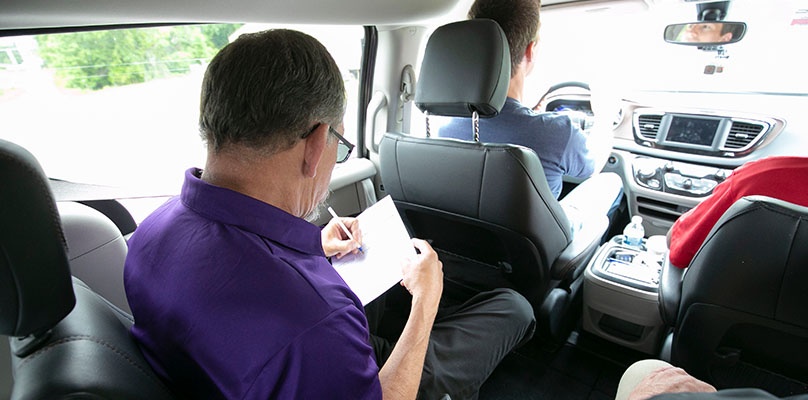 The entire labor market, not just transportation, is experiencing a mass exodus of 80 million boomers leaving the workforce. There are only 69 million Generation Xers out there. Demographic numbers are creating a hole in the labor market. Transportation desperately needs a path to hire the 86 million millennials who were born between 1985 and 2004. It's a must if you want to have a transportation company after 2025.
One of the most discussed topics in professional driving during the past few years has been the need to change CDL age restrictions. Currently an 18-year-old can drive four hours from Cincinnati to Cleveland but could not drive five minutes across the border to Kentucky. These arbitrary lines don't follow how commerce works and severely limit the amount of money a young driver can make. Since you must be 21 to drive across state lines, any blue-collar worker with any ambitions has already put in three years working in another industry – why would he or she shift careers to start at the bottom in transportation?
Congress has taken up the discussion, with a bill coming the House of Representatives introduced in March. It covers obvious problems with the recent system. This could be a game changer for the industry.
But if this bill becomes a law, then what? Companies have always been hesitant to hire drivers that young due to insurance company restrictions. After all, they only have two years of experience driving a car. While gaining access to potential drivers sooner is a great thing, it is increases your risk. You need to be ready to have the proper supporting training and mentorship structure in place.
Younger drivers can be taught to be safe. They do not yet have many of the poor driving habits shared by long time drivers. We've been through some of the larger "driver mills" as an undercover rookie driver. Our trainer had six months of driving experience. Do you really want two year's experience of horrendously limited training? This is why we'll put a graduate from our CDL Finishing School program against someone with two year's experience from a "driver mill" any day of the week.
CDL Finishing School is an extensive eight to twelve-week program designed to provide heavy hands on experience with a LLLC Certified Instructor, teaching and reinforcing the proper performance standards. It offers more in-depth training with heavy behind-the-wheel emphasis than every states or federal regulation. Young CDL drivers need hands on experience and mentorship – not online course and quizzes.
A CDL Finishing School requires time, money and increases your risk. But you don't have a choice if you want any drivers after the year 2025. Crawl, walk and then run. You can hire younger drivers two at a time as you first implement the program. Don't hire two more until the first two have graduated. Find the right trainers. Work through the kinks with your best people involved. Bring everyone along slowly until you're ready as a company to expand the program.
The boomers are only around for a few more years. Take advantage of their knowledge before they leave. Find the experienced drivers who are itching to give back and teach the next generation. You have some great drivers who could be great trainers if you gave them the right tools. CDL Finishing school is just one tool to help you build your farm system of drivers. Get on it now before it's too late.
For more information on what finishing school looks like and what it specifically consists of, check out our free four-week syllabus and list of materials.