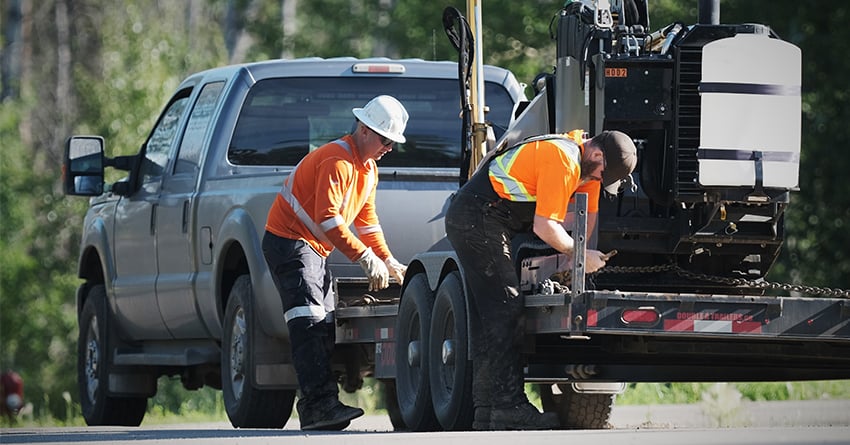 According to OSHA, the average car accident will cost a company around $16,500. However, an on-the-job crash that results in an injury can cost nearly $75,000. This number includes damages, increased insurance premiums, and lost time.
The bottom line is that your drivers' accidents are costing you time, money, and resources. Worse yet, they're hurting people. It doesn't have to be this way. You can prevent accidents by predicting an accident will occur and investing in light duty vehicle safety training BEFORE someone gets hurt.
But how can you effectively predict that an accident is likely to occur? This article will give you several warning signs that point towards an imminent collision. If you spot them at your company, it's time to get serious about investing in defensive driving training.
Lagging Indicators, Leading Indicators, And Accident Prevention
Before we get into the specifics, we need to cover some definitions. When we talk about predicting that an accident will occur, we're really talking about lagging indicators versus leading indicators.
An accident is a lagging indicator. It tells you that something has gone wrong, and you're going to pay the price for it regardless of what you do going forward. There's nothing you can do except react to a lagging indicator and suffer the consequences.
Leading indicators, however, are much more helpful if you want to prevent accidents. Leading indicators predict that a lagging indicator will occur. They are warning signs that tell you to take action before you have to deal with fallout.
The warning signs we'll talk about in this article are all leading indicators. They include unsafe behaviors, flippant attitudes toward accidents, and near-misses. All of these predict that an accident is likely to occur, and they give you a chance to right the ship before tragedy strikes.
3 Warning Signs That Predict Your Company Will Have an Accident
Like we said, accidents are costly. They don't have to happen, though. Zero accidents and injuries can be a reality for your company. It starts with seeing the warning signs.
Here are three red flags that let you know your employees are at high-risk of collisions:
Observed near-misses via event video records
MVR violations
Observed unsafe behaviors around your company
Observed Near-Misses on Video Event Records
Video event recorders are the single most effective way to see and respond to unsafe behaviors. Products like Drivecam and Smartdrive allow you to see near-misses and the unsafe driving behaviors that caused them.
In this case, unsafe behaviors are the leading indicator. If your drivers are following someone too closely, for example, you want to catch them after they perform a panic stop, not when they rear-end someone. Video event recorders make this possible.
You will be notified when ANY of your drivers have a hard braking event or any sudden change in direction. This allows you to pull that driver in for a coaching session and address their unsafe behavior. You can be proactive and avoid a collision in the first place.
Of course, if many of your drivers are having near-misses, your company is a ticking time bomb. It's time to mass-educate your drivers with defensive driving training.
MVR Violations
If you have drivers with MVR violations, you're at risk of them having a collision in one of your vehicles.
For companies with CDL drivers, this is less of an issue. The DOT heavily regulates who can and can't get behind the wheel of a tractor trailer or motorcoach. For non-CDL companies, though, there's less guidance. That's why we highly recommend you perform yearly MVR checks for anyone who drives for your company.
Yearly MVR checks allow you to:
Flag drivers with any violations
Assess the severity of their violations
Train those drivers to help them avoid similar mistakes
An MVR violation is a warning sign that someone takes too much risk behind the wheel. A product like our light-duty safety training program, The Fleet Safety Course will educate them on the dangers of driving and how to prevent accidents in the future.
This one might require you to do something a little different with your day. Schedule thirty minutes each and every day to get out from behind your desk and walk around your yard and facilities. What do you see? Employees who put their safety and well-being first, or employees who want to get the job done at any cost?
When you see employees taking too much risk, that is a major warning sign that an accident will happen. It's only a matter of time. During your scheduled walk-arounds, look for drivers who are:
Speeding in the lot
Backing without getting out and looking
Texting or talking on the phone while driving
Driving without a seat belt
Pulling out into the road without looking
When you see employees performing these unsafe behaviors, you need to stop and correct them. Creating a culture that puts safety first means you never walk by an unsafe behavior. But you won't get anywhere stopping unsafe behaviors if you don't train your employees first.
An online defensive driving program like The Fleet Safety Course will educate your drivers on essential safe driving practices. It will also teach them how to avoid common injuries around the shop, yard, or facilities.
You'll build a fleet of safe drivers without lifting a finger.
Protect Your Employees - Be Proactive
Accidents are costly to people and your company. The frustrating thing is that they don't have to happen. Accidents are entirely preventable if you monitor your company for the three major warning signs we discussed.
The saying "an ounce of prevention is worth a pound of cure" - as tired as it is - directly applies here. Watch for warning signs, intervene, and invest in safety training for your light duty vehicle drivers. You'll save yourself time and money while your accident numbers drop.