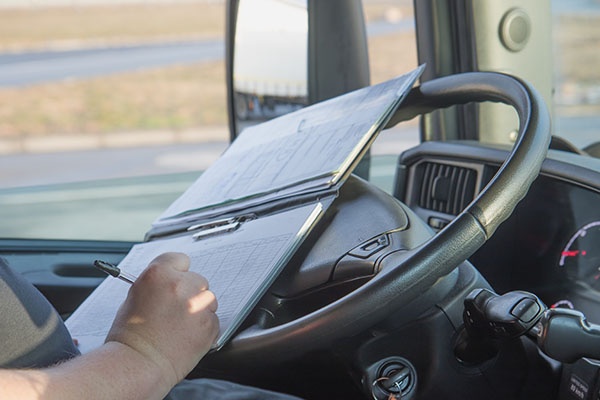 Mark had enjoyed a meteoric career, quickly rising through the ranks of terminal operations. He'd set records for productivity, load average and on-time service wherever he went. He had no doubt that he was on the fast track to an executive role in operations. Then, Leo Suggs, the president, invited him to fly to the home office for a Saturday morning interview. Surely this was his big break. What would it be? Director of Operations? Regional Vice President?
He arrived early to find the parking lot was empty. Was he in the right place? Just then, Leo pulled in driving a big black corporate-looking Bonneville. They walked into the sprawling empty offices together as Leo flipped on just enough lights to make their way to his executive suite. Leo got right to the point. He began with several compliments, noting Mark's achievements across the traditional Key Performance Indicators, but he seemed to have more reverence for Mark's ability to work with and through the union drivers and dock men to achieve superior results.
Mark sat on the edge of his chair, prepared for a major career moment, when Leo dropped the bomb, "I'd like you to take over safety." He explained that the company was burning through millions of dollars as a result of accidents and injuries. He said he needed someone to shake things up. He continued by saying Mark had shown he was able to work with the men to get things done and this would be a terrific opportunity to impact the company's bottom line. But Mark missed most of this.
He sat in disbelief. Director of Safety? Really? His mind raced. Had he done somebody wrong? The safety department was populated from top to bottom with ex-truck drivers and retired cops. Safety guys followed drivers out on the road, checking their log books and lug nuts. They whiled away the hours drinking coffee at truck stops. Or, they'd visit a terminal once a year with a checklist on a clip board, noting pot holes and broken dock plates. Mark snapped out of his stupor and mustered the courage to protest what he felt was a big mistake. After all, he was an operations stud. He openly shared with Leo his disdain for the safety department.
Leo just smiled and agreed, "You know Mark, that's exactly what safety in this company and the whole damn industry has been for the past 75 years." Leo went on to note that the company had just won the coveted American Trucking Associations President's Trophy – the industry's highest award for safety. Still, people were getting killed. The company had nearly 2,000 open work comp claims and more than 385 employees were off work, receiving total temporary benefits. Annual loss costs were $65 million, or seven percent of revenue.
Leo said it wouldn't be easy, but he knew with Mark's creativity and a decisive departure away from the traditional approach to safety that the company saved a million dollars or more. He laughed and called the job Director of the Impossible. When Mark asked why, he explained that safety is defined as freedom from risk – an obviously unattainable goal. So being Director of Safety was like being Director of the Impossible. Leo knew Mark's hot buttons and eventually sold him on opportunity.
They joined forces that Saturday morning and made history. They relegated compliance tasks such as DOT and OSHA regulations to lower level clerks and focused their own energies on mitigating risk. They applied the five-step risk management model to avoid, eliminate and engineer away risk. Then, they shifted their focus to driver behaviors. They implemented new, more vigilant hiring processes, better training programs, and more frequent safety communication. Mark created team-based motivational programs and together these efforts transformed the culture. Within 16 months, annual losses fell by $13.4 million and a new job title came into being: The Director of Impossible. Perhaps this should be your job title. If so, embrace it. Teach anyone who will listen that you can never be safe, but you can mitigate risk.