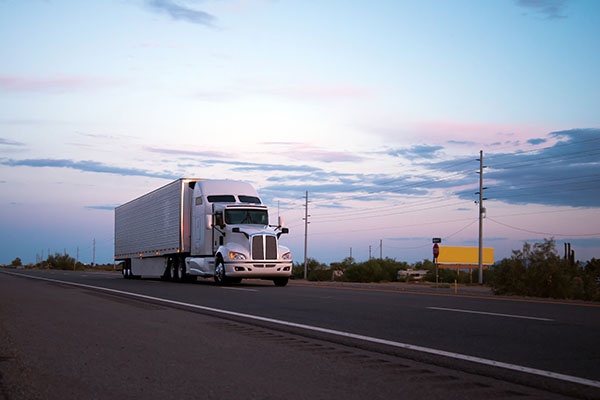 You will never be 100% safe at your company. It's a harsh thing to say, but it is a fact of life. Even if you have the best safety team in the world, you will still experience accidents and injuries. That's because accidents are caused by mistakes. You and all your drivers are human and humans make mistakes.
As such, your safety team should spend most, if not all, of its time evaluating your drivers and providing coaching and support to help them understand and avoid risk. All too often, we see safety departments bogged down in compliance. We have said it before and will say it again: compliance IS NOT safety! You can be in perfect compliance and still have a disastrous safety record.
But what can you do? You only have so many hours in a day. You need a system to help you manage compliance. A computer, loaded with an effective compliance program is far more accurate than you can ever be. And, it frees you up to do what you should be doing: reducing risk.
Sure, you want drivers who are responsible, properly licensed and medically fit. But those are just the basics and should not take up all of your time. For that reason, you want to invest in a system like ComplianceCare.
An online compliance database is both helpful and reassuring.
It's one thing to create a ton of spreadsheets to track all the various expiration dates you are required to manage and It's quite another to have the computer do it for you. Programs like ComplianceCare cost-effectively track the date and status of every document you could ever possibly need. These programs can store large quantities of paperwork in a place that requires no filing cabinets and no dead trees.
Think of a compliance program as insurance for your safety program.
Your team can track compliance, but it is expensive and inefficient. Worse, as we said earlier, humans make mistakes and sooner or later something will fall through the cracks. It happens. But computers don't forget. They can alert you that the MVR didn't get run or the med card is missing. That's a level of coverage well worth the cost, especially when the DOT auditor comes knocking.
You might not need that level of support but look around your office. If you are surrounded by stacks of paper, old files, log books and the like, chances are you might want to outsource the auditing function.
AvatarFleet has DOT experts on staff who can quickly identify anything out of compliance. This leaves you and your safety team more time to focus on your drivers.
Safety is a 24/7 job in trucking. But you can only work eight or ten hours a day. Let a computer provide reliable back-up. Call it low-cost insurance. Try out a program like ComplianceCare, with auditing services, not because you don't have a great safety team, but because you know that any way to save time and effort means more time to teach, coach and inspire safe driving behaviors. That's the real key to safety; let a computer worry about compliance.