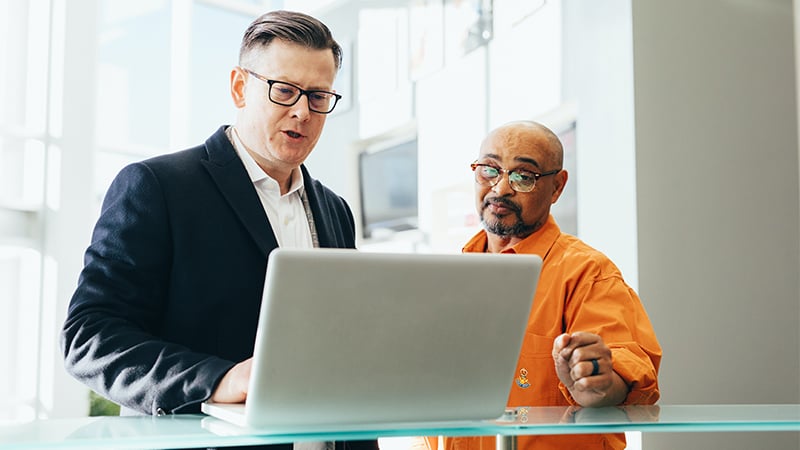 Managing fleet safety training across multiple locations can be a cumbersome, costly, and painful process.
The problem is, even if you're not running a trucking operation, you most likely need to document what training your employees have taken.
In order to document the process, you might send out sign-in sheets to your managers. Then, you collect head-counts from each location. You take all of that data and input it to an excel spreadsheet. Rinse and repeat each month or quarter.
There's a better way.
Spreadsheets and collecting head-counts can be a thing of the past if you move your light-duty defensive driving training online.
Improve Your Training Documentation With an LMS
One of our clients using The Fleet Safety Course let us in on what his world looked like before he moved his training online.
"We need to document training for OSHA. The problem is, I have 50 locations and we had no way of automatically tracking who completed training. I'd have to email all of my managers a sign-in sheet, they'd send it back to me, and I'd log it into my spreadsheet. It took a ton of time and there were always mistakes."
There's a lot of room for error when you rely on managers to send you training sign-in sheets. What if a manager makes a mistake on the sign-in sheet? Or, if someone misses training, how can you make sure they take it at another time?
These problems lead to wasted time and inaccurate training records. That causes liability issues for any company that puts employees behind the wheel.
When you move your training online to a learning management system, you'll enjoy three powerful benefits:
Automatic training records
Training that can be accessed anywhere, anytime
Standardized training practices across all company locations
Automate Your Training Records
You don't need to make spreadsheets or track down location managers for head counts anymore.
When you utilize an online defensive driving program like The Fleet Safety Course, you get access to your very own Learning Management System. Your LMS will allow you to:
Run automatic reports on training progress
Store training records in one convenient location
Standardize your record-keeping for employee training across locations
You'll save yourself time, money, and headaches using this process.
Easy-to-Access Online Training
What do you currently do if someone misses a training session? Record the workshop and have them go through it on their own? Book a second training session for folks who didn't make it to the first?
A defensive driving program like The Fleet Safety Course solves the problem of absent drivers at safety training sessions. All of your training modules will be hosted on a Learning Management System. You can control which employees have access to which courses, assign due dates, and track progress. And, your employees will be able to take their training from any smart device or computer.
With this process, you can make sure that every employee throughout your company has easy access to essential safety training.
Standardize Training Practices Throughout Your Company
Does each of your locations handle training exactly the same way? Or, do you have mixed results? Worse yet, do you worry that some locations aren't utilizing the safety training materials at all?
When you invest in a defensive driving program with a learning management system, all of these problems will be solved.
Your learning management system will ensure that every location uses the same training materials and courses. Then, you can easily audit which locations are participating in your safety initiatives.
You'll see accident and injury rates go down at ALL locations - not just the ones with your most proactive managers.
Invest in Online Safety Training and Reap The Rewards
If you're sick of missing training records and filling out spreadsheets, it's time to move your training online.
Effective online safety training for your non-CDL drivers comes with many benefits: professionally-made videos, guaranteed reduction in accidents, and of course, an automated process for documenting training.
You don't have time to worry about head counts and sign-in sheets. Get back those hours in your week by letting a program like The Fleet Safety Course do the hard work for you.