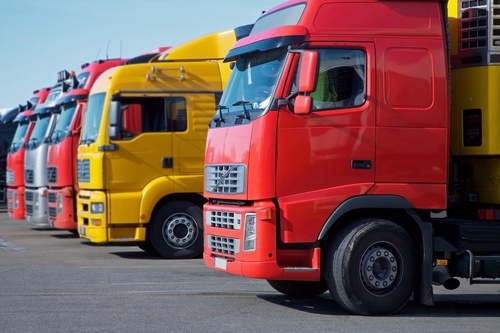 I spend my work time thinking about the driver problem and ways we can help solve it for our clients. In my spare time, I play blues guitar. Last night, I just happened to be playing a classic, Baby, Please Don't Go, after spending most of the day working on the driver problem with a long-term client.
I've been in trucking for 38 years. As most of us old-timers know, freight moves quite differently than the way it did before deregulation. The old dominant, unionized LTL carriers are gone. Most freight now moves by the truckload, rather than by the carton, drum or pallet. Deregulation was, and remains, at the core of today's driver problem. What's the driver problem, you say? An apparent shortage of qualified drivers, coupled with rampant driver turnover.
Youngsters in trucking are utterly amazed when I tell them we had zero driver turnover before 1980. The old joke was, "A Teamster is forever." You couldn't get rid of a bad driver if you tried. I had one driver shoot another driver in our terminal yard. After six months in jail, he was returned to his job and we couldn't stop it! Crazy.
But things are different today. Driver pay, adjusted for inflation, is less than half it used to be. Health and retirement benefits are so inferior, there's no way to even compare them to the old days. And quality of life? Forget it. It's roll and rest for a week (or more) at a time, sleep in a 60" bunk and shower at the truck stop. Back in the day, my OTR guys were either home every day (five hours out, swap and turn, and five hours back) or every other day (A-B-A turns on a ten hour run with a paid-for hotel stay in between).
Yes, things are different. And, the industry laments the "driver shortage." But is there a driver shortage? (Spoiler: here comes some heresy).
I went to the grocery store yesterday and found everything I needed. Walmart, Target and Home Depot have every consumer item imaginable and no empty shelves. I can order virtually anything on line today and get it later this week. Nobody is out of anything. Freight isn't rotting on the shipping docks. It gets picked up and delivered on a macro basis. So where is the driver shortage?
YOU have a shortage! You have driver-less trucks, parked against the fence and customers keep calling with loads. It drives you nuts. You think, "Gee, if I just had a few more drivers, I could haul a few more loads and I could make more money." You and everybody else.
The issues are simultaneously simple and complicated. The simple part is nature of the job today, as described above. You can't change that. The complicated part involves things you can change to get better results.
This month's cover article of Heavy Duty Trucking, by Deborah Lockridge & Kate Harlow, asserts that it's all about pay and respect. The article features quotes from several prestigious carriers who confirm what our partners at HireRight® recently reported in their 2014 Employment Screening Benchmarking Report: nearly half the carriers surveyed are increasing wages and adding bonus programs in an effort to improve retention rates.
It's a good read and worth your time. They're partially right. But, there's so much more. If you want a simple answer to the driver problem, don't call me. I don't have one. But, if want to discuss actionable ideas that yield positive outcomes, let's talk.