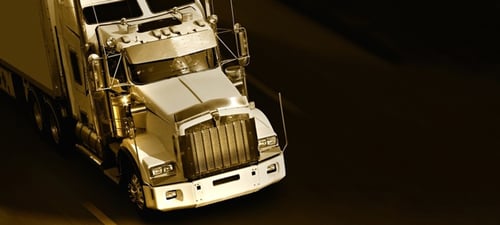 Trucking Moves America Forward (TMAF) is the trucking industry's image and education movement, formed to change the perception of the trucking industry.
They met last week at the 2016 Mid-America Trucking Show in Louisville, Kentucky to celebrate 2015 achievements that have helped promote the image of trucking. It's important because how the public feels about trucking is a critical component of recruiting new drivers.
"After a successful first year, we knew there was still much that needed to be done to work toward changing perceptions and building a more positive image of the trucking industry, and I'm happy to say we've exceeded expectations to date," said Kevin Burch, first vice chairman of American Trucking Associations.
Leaders of TMAF and professional drivers presented an overview of the movement's other major accomplishments through its consistent and dedicated marketing, education and recruiting efforts throughout 2015:
more than 100 trucking-image trailer wraps purchased
more than 180 donors
more than 2,100 subscribers
34,455 YouTube views (a year-over-year increase of 136 percent)
7,674 Facebook likes (a year-over-year increase of 329 percent)
1,870 Twitter followers (a year-over-year increase of 210 percent)
more than 20 million impressions in earned and owned media
more than 3.3 million advertising impressions
and more than 2 million impressions due to in-kind donations from media outlets
Don Logan, driver with FedEx Freight and an America's Road Team Captain, spoke about the improving the image of truck drivers. "Millions of people contribute to the story of the trucking industry and, as drivers, we recognize that we are the face of the industry," said Logan. "We take that responsibility seriously, and that's why we've seized the opportunity – with the help of TMAF's many resources – to show how safety on the road, respect for fellow drivers, and commitment to our communities are central to our professional roles."
This is a start. Image building will not produce instant gratification but it is essential. TMAF gives you content but it's up to you to distribute it across your network outside of the trucking industry. Go new school on your social platforms. Go old school and don't be shy to insert the positive impact of trucking into your daily conversations. The best stories are ones of drivers like Don Logan – make it about the drivers since they are the backbone of the industry. Kevin Burch wears his "I heart Trucks" pin everywhere he goes in hopes to spark that conversation with strangers. It happens all the time.
If you don't double down on your personal grassroots campaign, the industry will never overcome its negative image problem. The time to start your own campaign was yesterday because we're already behind the eight-ball to build a pipeline for the next generation of truckers.