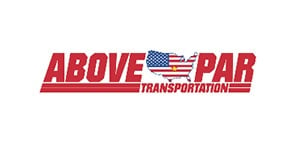 I am happy to endorse the A-Fleet™because I love the videos. The content is exactly what I need our drivers to remember on the road. All trucking companies should have their drivers go through the Understanding Safety and Risk module. In this module, a great concept is 300:29:1 – 300 unsafe behaviors lead to 29 accidents of which one will be serious. We focus our energy on teach best practices of the everyday behaviors we can control. You teach awareness that all accidents have a cause. When I worked at Conway, we changed our vocabulary from accidents to crashes because an accident implies that it just happened. Accidents don't just happen, they have a cause and I appreciate the way that you teach that.
I use the videos as self-directed learning during the month and also bring up key points of emphasis during our quarterly drivers meeting. 80% of our accidents are backing and your content helps me teach the behaviors I want to instill in our drivers. My other personal favorites is Pre-Trip Inspection and Adverse Conditions.
The content is rock solid but I also appreciate the funny style of the courses. All of our drivers have seen the same boring stuff and this captures their attention. Sure it may be a little corny but they're engaged and they remember the content – that's what I care about.
Please feel free to have anyone considering signing up for the A-Fleet™ to call me for my personal recommendation.
Thank you,
Charles Sullins Director of Safety & Compliance
Above Par Transportation