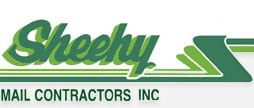 We have been using A-Suite Recruit for several months now and are very satisfied we made the transition.
A-Suite Recruit is very user friendly and really helps us keep a large applicant pool organized. Also, and probably more importantly, we've received positive feedback from candidates about their experiences with the application.
The last thing anyone needs is to lose candidates because they had a poor experience with the application. The positive response confirmed we made the right choice and is/was a big win for us. I would recommend A-Suite Recruit to any trucking company looking for a new ATS.
Noah Steiner, Personnel Director