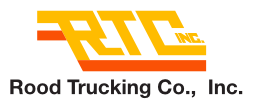 I am happy to recommend A-Suite Recruit to anyone hiring drivers because of its ease of use for the drivers and me. It's only a matter of minutes for driver to apply to the online application. Drivers either start the process on their own or I send them a link to the specific job and location we discussed on the phone. The online jobs board organizes our jobs by our 13 location so applicants only see details about the job that's relevant to them. Drivers like the electronic signatures so they can sign the application and release form where ever they are.
The system is just as easy for me to use. I have all the information I need right there: application, release forms to run the MVR, employment verifications, and PSP. I check off each stage as I complete it and start to build the Driver Qualification file. The online application eliminates the problem on illegible handwriting. Guessing and double checking specifics with drivers was time consuming. It makes my job so much easier.
The customer service is fantastic. A-Suite Recruit was already in place when I started this position. You immediately came out to visit in person to decide what adjustments needed to be made for me. With your guidance, we decided what needed to be changed and did it the same day. You've always been a phone call away anytime I have had a question, idea or concern.
You are clearly on top of the industry. I came to your office for a Driver Marketing Workshop you hosted with other A-Suite Recruit clients. This helped me improve our marketing message to drivers and how I choose ad sources. It's clear you know driver recruiting which has helped us get the most out of A-Suite Recruit for our recruiting.
Rick Barry, Director of Personnel