Professional Driver Training


THE PROBLEM
Are you tired of the same old boring training materials?
Of course you are. Until now, you didn't have a choice. Nothing interesting, entertaining or exciting has ever been available. Most of it looks like old army training films! There's never been high-quality, behaviorally-based professional driver education and training materials that engage drivers on the proper defensive driving procedures.
Driver training shouldn't just cover your behind to prove to a jury that you provided training. It should actually make a difference and prevent the accident in the first place.
THE SOLUTION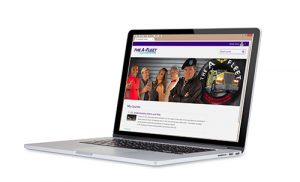 The A-Fleet: Professional Safe Driver Course™
The A-Fleet™ covers all the pertinent safety, defensive driving, injury prevention and regulatory topics. It uses a blended approach that includes self-directed study with hands-on, skills-based training, explicit performance standards and easy-to-use documentation.
Learning Management System:
Watch videos and take quizzes on any device
Automatically track quiz scores with time & date stamp
Assign specific modules to specific drivers or multiple modules to your entire fleet with completion deadlines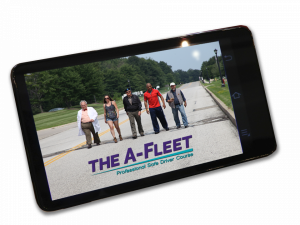 Multiple Usage:
Driver orientation: Drivers can complete any or all of the 16 video modules at their convenience. The interactive style of the videos and individual driver study guides encourage group interaction.
Safety meetings: Any of the 16 modules can be used for in-service safety meetings to focus a loss leader (e.g. backing) or CSA issue (e.g. HOS). The driver study guides provide discussion topics, questions and quizzes to reinforce the learning points.
Behind-The-Wheel: The Behind-The-Wheel manual gives your trainers a syllabus of 24 performance standards to teach and a checklist to measure that every behavior was properly demonstrated. It also provides guidance on teaching the adult learner.
Remedial training: Individually train the driver on specific problem areas.