THE PROBLEM
Are you storing driver qualification files in manila folders?

Do you want one place to store files and set reminders for expiring driver qualification, medical, training, personnel or any other employee documentation?

Has DOT stayed more than a few hours for an audit of your files?
You have hundreds, thousands, or hundreds of thousands of files that need to be stored for your drivers. Many have expirations that require your timely action. Nothing can fall through the cracks, you need automatic data backup and deletion of historic records. You need these files one click away so DOT auditors spend hours, not days, on site.
THE SOLUTION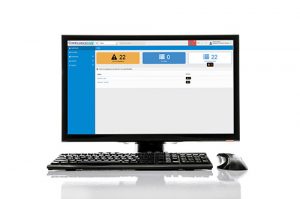 A-Suite Compliance is a Compliance Management System that stores all of your documents with an alerting system that builds and prioritizes your to-do list.
Personalized dashboard puts Out of Compliance files, your upcoming tasks and your subordinate tasks in one easy to digest place

Auto-generated reports give you real time info to break down your data by location, job, file type and any other data point you track at a click of a mouse

External Auditor View gives DOT access to ONLY what they request with a few clicks and gets them out of your hair before lunch
Ready to organize your driver files?
DQF Managed Services: We quality control and audit every driver qualification file uploaded into ComplianceCare.
We are staffed with DOT experts who know FMCSA inside and out. They stay on top of all trucking regulations to give you advanced warning of the latest rule changes. The most fun they have is coaching your staff to keep them out of trouble. We start with an initial scrub of your files and create a plan to address the top compliance issues. Then we work with you every step of the way until the Out of Compliance counter is zero!
Let us take DQF headaches off of your plate so you can focus on true risk management behind the wheel.