LLLC Defensive Driving System

THE PROBLEM
Are you tired of the same old boring defensive driving training materials?
Of course you are.
Until now, you didn't have a choice. Nothing interesting, entertaining or exciting has ever been available. There's never been high-quality, behaviorally-based professional driver education and training materials that engage drivers on the proper defensive driving procedures.
Professional driver safety training shouldn't just cover your behind to prove to a jury that you provided training. It should actually make a difference and prevent the accident in the first place.
THE SOLUTION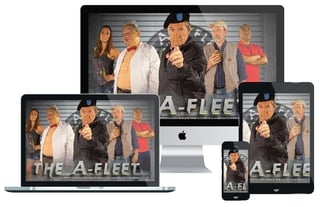 LLLC is a behaviorally-based defensive driving system with three tiers.
All three tiers build on top of each other using the concepts of Look Ahead, Look Around, Leave Room, and Communicate.

CDL Finishing School

: 8-week curriculum delivered by your LLLC

Certified Instructor to turn a recent CDL grad into a truly safe and professional driver.