THE PROBLEM
Do you struggle to find and attract enough quality drivers to fill your trucks?
Do you end up wasting time & money hiring the wrong people?
Do applicants find your process fast and easy, or a huge hassle?
Deciding who to hire and who to avoid is difficult, expensive and time-consuming. It's also vital to your success. You need more than a clean MVR, PSP and background check. You need a scientific method to quickly and efficiently uncover the character of the applicant. You need a process that reduces time-to-hire to under 5 days and takes the burden off the applicant.
THE SOLUTION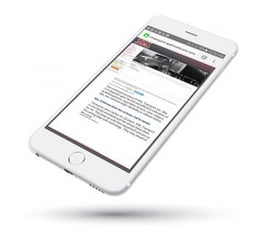 ApplicantCare™ helps you hire better drivers faster through five key components:
Online jobs board customized to your colors, jobs, and locations
Online application and release forms with electronic signatures customized to your positions
Applicant Tracking System to organize your hired, active and rejected applications in one place (drivers and any other position you need to fill)
Driver structured interviews that help you find drivers who have the following competencies:

Safety
Integrity
Compliance
Independence
Conscientiousness
Customer focus

Direct integrations with VerifiedFirst

,

HireRight and Asurint that let you quickly and easily order background checks, MVR's, PSP and any other pre-screening tool with one click
Driver Marketing:
If you have great driving jobs but struggle to bring candidates to your door, lean on us to help you create a more powerful marketing message. You'll get more drivers! But if you really want to grow your fleet, consider using our team of professional recruiters and driver marketing guru's who can help bring applicants through your pipeline.
DISCLAIMER: We only recruit for companies who put drivers first in every business process. Please do not call if you lie, cheat or steal from drivers.
Our process:
Define your Driver Brand

Define your target driver (psychographics and demographics)
Identify their pain points
Differentiate yourself in the marketplace from any competing alternatives (direct and indirect competition)

Select effective Advertising Sources

Calculate monthly hire goals
Analyze cost per lead and cost per hire
Select effective sources & create copy

Recruit Drivers

Market and sell your job with dedicated recruiters
Screen out drivers who meet your hiring standards
Pay us only when we produce
This is heavy lifting so we don't take this on for just anyone. We're also exclusive about territories and avoid conflicts of interest. We are not a staffing company model for short term need. We provide a true long-term partnership that keeps your trucks full of safe drivers for long term growth goals.