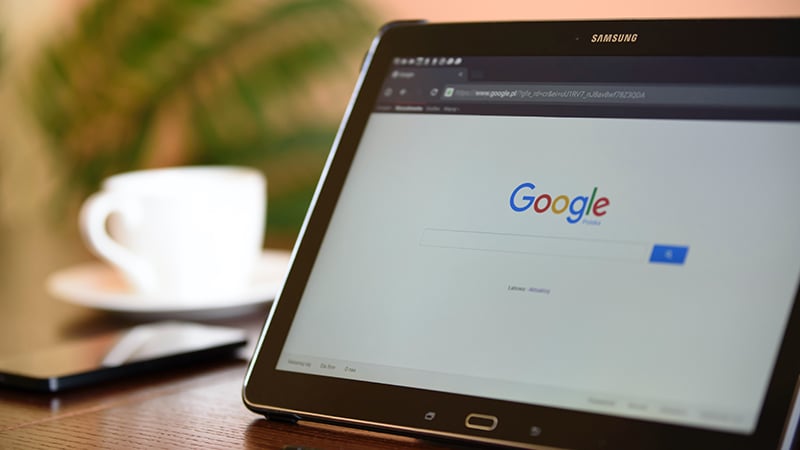 Digital advertising is an integral part of your driver recruitment strategy. Any changes in online privacy laws can affect your ability to reach and target qualified professional drivers.
So when we heard that Google will be phasing out third-party cookie tracking for its Chrome browser and ad network by 2022, we consulted with digital marketing expert and General Manager of Data Genomix, Jeremiah Guappone.
In this blog post, Jeremiah explains cookies and what Google's planned policy change means for driver recruiters. Read on to learn more.
What Is a Cookie?
First of all, let's lay the groundwork. What is a cookie?
"Cookies are small identifiers that we leave around the internet. You can almost think of them as cookie crumbs. They identify that we have visited a website," said Jeremiah.
Cookies keep tabs on your activity throughout the World Wide Web and are stored on your computer hard drive.
The Differences Between Session, First, and Third-Party Cookies
There are three different types of cookies - session, first-party, and third-party cookies.
Session Cookies
Session cookies remember your online behavior and are temporary. They facilitate your browsing experience and are responsible for saving items in your online shopping cart. Session cookies expire as soon as you exit a web page.

First-Party Cookies
First-party cookies, also known as persistent cookies, are dropped by the website owner when a visitor comes to their site.
As the user clicks around, first-party cookies track and remember the person's page visits, language preferences, contact information, and more. Unlike session cookies, first-party cookies are generally stored on the website's server for a longer period of time.
"One example of this is when you go shopping online and frequently log in to your account. The website knows when you arrive by auto-populating your username into the login field. All of your information is then stored and maintained on the server or infrastructure that that organization has in place," said Jeremiah.
Thirty-Party Cookies
"The biggest distinction between first and third-party cookies is who has ownership over that cookie," said Jeremiah.
Third-party cookies are created by parties other than the website that the user is currently visiting. These cookies track your online buying behavior and collect data such as your interests, location, and age. The information is then passed on and sold to advertisers.
Google's third-party cookies can be found on millions of websites. And now that these cookies will be phased out over the next year and a half, Google will no longer sell ads targeted to an individual user's browsing habits, and its Chrome browser will not allow cookies that collect that data.
What the Change Means for Driver Recruiters
The cookie policy change will have implications for driver recruiters that use Google for their ads. For example, driver recruiters will no longer be able to track someone who just visited their website and retarget them with an ad on social media later.
Instead, driver recruiters will need to refocus their efforts on what's called "outbound targeting," which, according to Jeremiah, is what AvatarFleet's A-Suite Ad platform already enables people to do.
A-Suite Ad, powered by Data Genomix's machine learning, recruits differently.
"Rather than passively seeking to collect information, we're actively going after people on social media with targeted ads in order to serve them content that is relevant to the position that we are hiring for. That will remain the same," said Jeremiah.
A-Suite Ad users can rejoice and sigh in relief as things will remain status quo, and their recruitment efforts will not be affected by Google's new policy.
Conversely, advertising agencies that rely on cookies will need to find another way to target users.
What Should Hiring Managers Know When Seeking Out a Recruiting Agency to Fill Their Empty Seats
If you're not currently using A-Suite Ad for your driver recruitment efforts, here are some important things to keep in mind when looking for a recruiting agency.
Are They Finding the Most Qualified Candidates?
Quality is key. As you probably know, it costs tens of thousands of dollars to onboard a new employee.
You'll want to make sure you partner with an agency that finds the most qualified candidates, who have CDLs and a high probability of staying at your company.
High retention rates will reduce the burden on your human resources department, improve your bottom line, and cause you fewer headaches.
"We seek to find the most qualified individual who is likely to stay at an organization rather than those individuals who are job-hopping every two years," said Jeremiah.
What's Their Track Record?
The agency's track record is another important factor to consider when trying to find a recruitment company that will help you fill your empty seats.
"The great thing about AvatarFleet and A-Suite Ad is that it's meant to be a long-term relationship. AvatarFleet is successful when their clients are successful."
"And that's the technology that we've built out for A-Suite Ad - helping recruiters to fill their seats - whether that's 5 or 50 - and being their number one source that they can go to for qualified candidates," said Jeremiah.
As the digital ecosystem continues to get more complicated, Jeremiah says that relationships are more important now than ever before.
"We're here for the long haul," said Jeremiah. Pun not intended.
A-Suite Ad to Continue to Target Qualified Candidates
Fortunately for A-Suite Ad users, Google's ban on third-party cookies won't affect their ability to recruit qualified driver candidates.
With A-Suite Ad's unique outbound targeting capabilities, driver recruiters will be able to continue to target individuals that fit their hiring criteria on social media. Which is more than we can say about other driver recruitment agencies that rely on third-party cookies. For them, this cookie policy change may really bite.