The A-Fleet: Professional Safe Driver Course
Improved Submit Process
Driver's quiz results now auto-submit after completing each question - they no longer have to click the Advance button or "X" out of the course.

This gives managers real-time visibility on the driver's progress on the quiz and will prevent learners from mistakenly leaving the lesson early before submitting their results.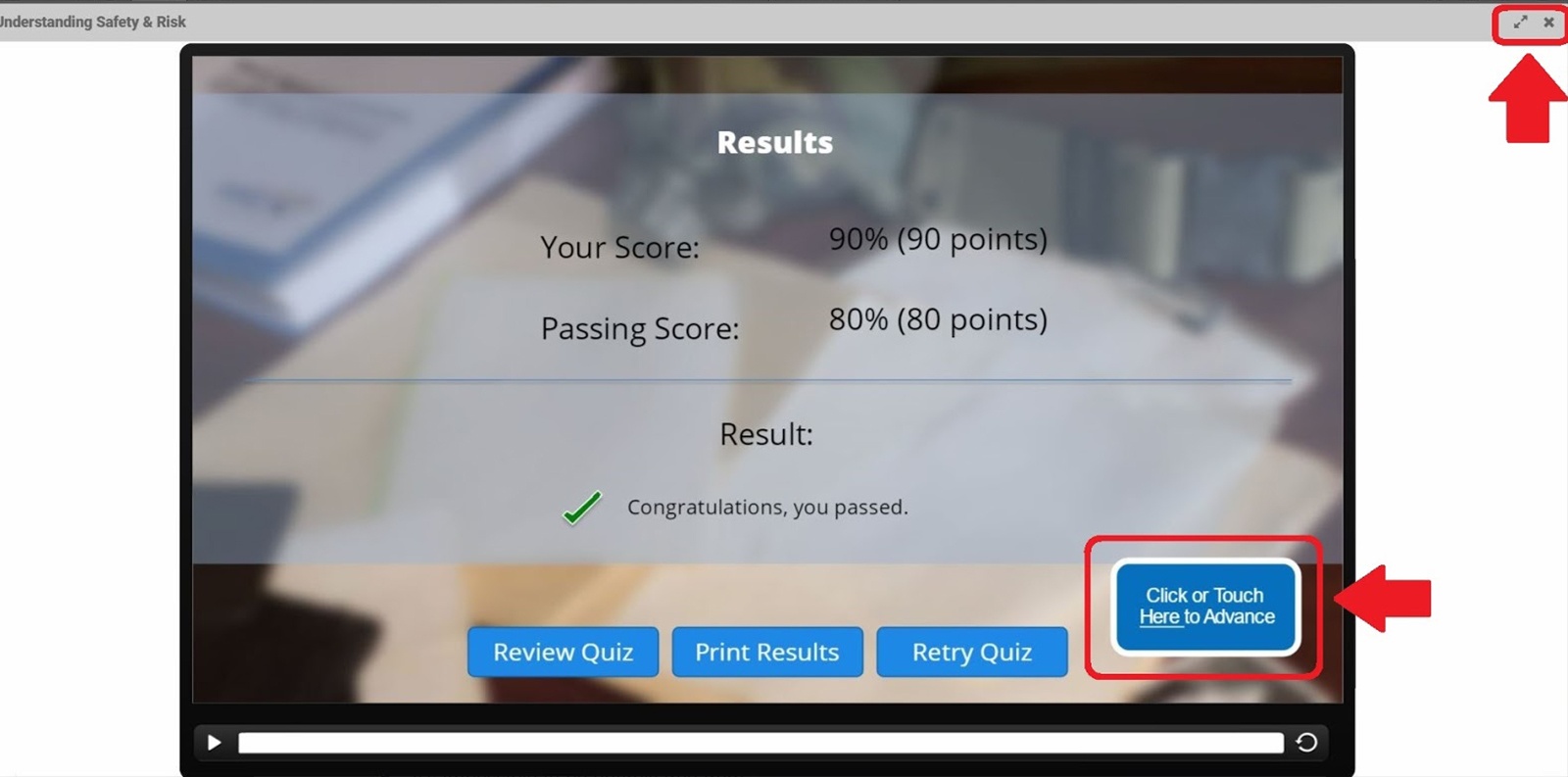 Classroom Training Materials
Our classroom training materials have been added to each A-Fleet course available for download

This gives learners a place to take physical notes during the self-directed learning and provide managers content to conduct in-person safety meetings

They can be downloaded or viewed via the "Classroom Guide" module inside each corresponding course
Follow the instructions using the screenshots below: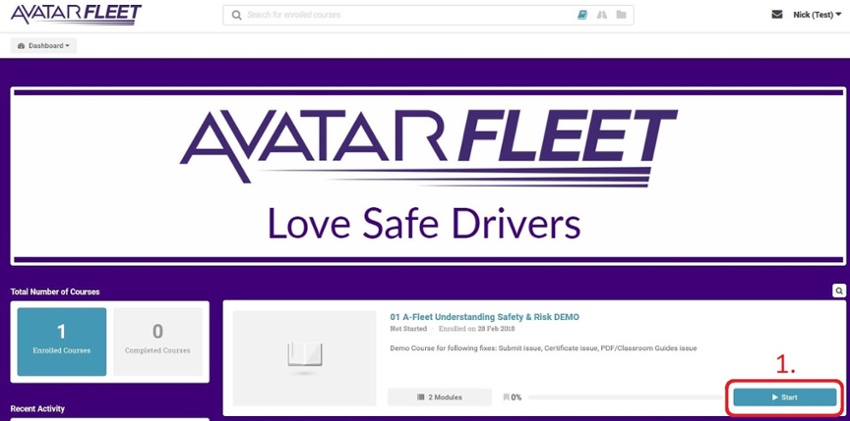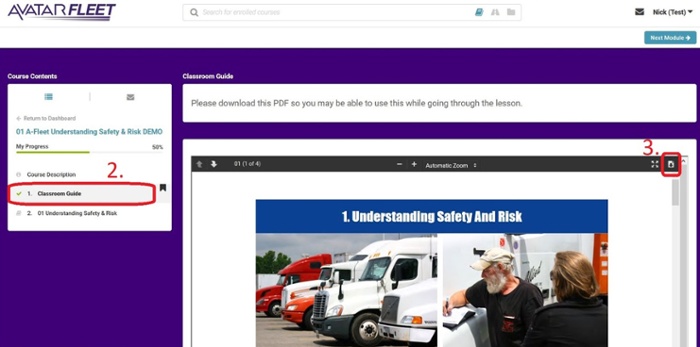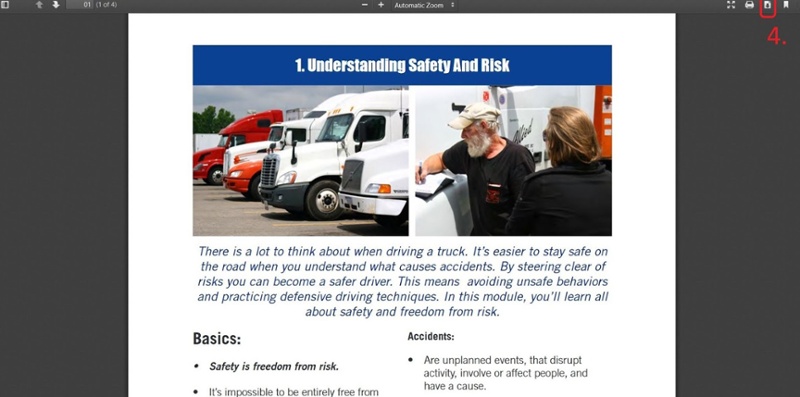 Certificate Enhancement
Certificates are now available for both the driver and the manager. Drivers enjoy keeping record of their training as recognition they're investing in their profession.

Drivers:

Certificates are available after a driver has completed a lesson through the "Completed Courses" Page.

Each course you've completed has a "Certificate" button. When you click it, the download link will then start to load. Once it has loaded, click the "Available Here for Download" link for the certificate.

Managers:

Managers can search for drivers and then the completed courses. They can follow the same process as drivers to download the certificates.